Nearly four out of every five people have at least one online subscription. What most people don't know, however, is that many of these online subscriptions are run by a WordPress subscription plugin.
As a WordPress site owner, you have the ability to turn your website into a revenue-generating subscription site that creates recurring passive income for as long as you're up and running.
In this guide, you'll learn everything you need to know about a WordPress subscription plugin and how you can implement the best one for your specific purposes.
Let's take a look.
What is a WordPress Subscription Plugin?
In a nutshell, a WordPress subscription plugin is a type of plugin that allows you to sell subscriptions from your WordPress site. Subscriptions can be anything from digital access to your site to physical goods that you get each month. Sometimes referred to as a WordPress membership plugin, a WordPress subscription plugin allows you to create and sell a product that gets your customers a recurring type of benefit.
1. How a WordPress Subscription Plugin Works
A subscription plugin will allow you to set up a business model of recurring payments for your products or services. Basically, you find the subscription plugin to best suit your needs. You download the plugin of choice. You use your WordPress dashboard to install the plugin. Finally, you activate it.
That part isn't that difficult. Sometimes it's even easier when the plugin is available through your dashboard search.
The bigger question to answer is how you plan on utilizing the plugin to drive revenue in a way that most makes sense for your business model and ideas.
2. Payment Options with a WordPress Subscription Plugin
There are several different recurring payments you can implement with a robust WordPress subscription plugin such as Restrict Content Pro. Recurring payments create an organic income flow.
Membership Plans
Without a doubt, a membership plan is what subscription-based businesses normally go with. It's such a common business model that you've probably subscribed to many of these services already. 
In the industry, these are called SaaS, or Subscription as a Service. Fees for these membership plans are typically paid monthly or yearly. 
Membership plans can also be utilized with offline products and services, such as member-only classes for yoga studios or at gyms. People are also signing up for membership plans for things like a monthly wine selection or food delivery. You can be creative about what they receive for their memberships.
Another popular recurring payments business model is to offer discounts on standard purchases when a customer becomes a paid subscriber.
This model works especially well for businesses that offer deep discounts on products or services that customers use regularly. It's a win-win for both you and your customer: You get more sales and revenue while your customers get to save money on things they were already going to purchase. When the customer signs up for a monthly payment, the customer receives a discount on the monthly fee.
Subscription Boxes
Subscription boxes are another interesting and exciting business idea you can implement with a WordPress subscription plugin. The concept behind subscription boxes is different from standard subscription services (where the customer attends a class or receives a course) and has become increasingly popular in the last seven years.
In this subscription model, customers subscribe to monthly (or otherwise scheduled) boxes of products, such as makeup and beauty items, wine, food, clothing, supplements, or any other shippable item. Sometimes the subscriber can choose what will arrive in the box. Often, the "mystery box" will contain items that match the tastes and interests the customer offered in an onboarding survey.
Recurring Services
The recurring services business model can be extremely profitable for online businesses that focus on digital and physical services.
A WordPress subscription plugin will give you the ability to set up recurring payments for either your digital or physical services.
The best part of the WordPress Subscription plugin payment options is that they are only limited to what you can dream up. Your membership plans can include one of the ideas above, or it can mix and match the ideas, or you can come up with new and exciting ways to meet the needs of your customers. 
As you can see, you'll have some decisions to make as to how you want to run your subscription services. Because of that, you need to choose a WordPress subscription plugin offering a wide array of features.
3. Must-Have Features In a WordPress Subscription Plugin
Any plugin, including a WordPress subscription plugin, is only as good as the features it brings to the table. When you start a subscription site, it's important to implement a plugin that allows for a wide range of customization options within its pre-packaged features.
You'll see how important this is as you dive further into this guide.
Some of the most important features to look for in the subscription plugin you choose include:
The ability to manage subscriptions

Various billing schedules and options

Manual payment renewals that allow you to handle your customer's queries or calls in real-time

Automatic email receipts and invoices as well as renewal notifications

Automatic failed payment rebilling

Allows your customers to manage their subscription plan, including downgrading or upgrading, without you needing to manually intervene

Detailed analytics and reports that you the ability to track recurring revenue, the number of active subscribers you have, how long each subscriber has been with you, and a lot more

Allows you to charge an initial amount up-front to account for overhead and setup costs

Allows customers to try your subscription out before buying by adding a trial period to your subscription product

Allows for variable subscription products to enable customers to choose the subscription that best suits their needs

Lets your customers choose their own billing cycle

Subscription products can be physical, virtual, or downloadable
The WordPress subscription plugin you use also needs to give you total control over how subscriptions are managed. You'll need to be able to:
Cancel or suspend subscriptions
Change the time or period for when free trials expire
Add additional items
Include shipping, taxes, and any additional fees
Modify recurring totals for future payments
When you're working with a subscription plugin that gives you wide flexibility, you'll be sure that you can take care of any customer inquiry that's thrown your way.
It's also incredibly important that your customers can manage their subscriptions without your intervention. They should have the ability to do things like change their shipping address and method of payment for upcoming renewals.
They also need to be able to downgrade or upgrade their subscription without needing to get in touch with you. 
Beyond that, you need the flexibility to charge your renewal payments on a weekly, monthly, or annual basis.
You may also want to limit certain products to one per customer, or charge only a shipping fee (free product) on an initial order.
4. Using a WordPress Subscription Plugin To Manage Customers
The subscription plugin you choose should make accounting and product administration as simple and straightforward as possible. You'll need to be able to:
Cancel or suspend current items
Add new items
Reset trial expiration dates
Configure shipping options
Charge accurate taxes
HINT: Always keep the process simple for your customers. If you make it complicated, they will find someone else or another site to meet their needs.
Having these options available will become useful when dealing with payment issues or simply showing your customers some goodwill by correcting the details they've entered.
Be warned that when you enter the online subscription business model, you're going to run into all kinds of issues with customer payments. One customer may have opted for your free trial, then forgot to take the time to check out what you're offering. They may request an extension on the free trial.
Another customer may have an expired credit card on file and be unexpectedly declined on their subscription renewal.
This is why flexibility is so important with a subscription plugin for WordPress.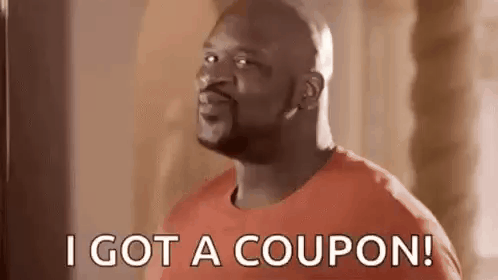 5. Implementing Coupons and Email Notifications
You may want to offer a coupon that will apply to a customer's recurring payment. This would be a discount that applies to the entire subscription plan.
Make sure you're using a plugin that allows you to apply a fixed discount (such as $25 off a yearly plan) or a percentage discount (25% off by choosing an annual plan over a monthly plan).
As with any other marketing plan, you'll want to utilize email to promote your subscription plan. Transactional-based email notifications are a powerful tool for any eCommerce site. Your WordPress membership subscription plugin needs to ensure that you communicate consistently with your branding through these transactional-based email notifications.
Both you and your customers can receive notifications for a wide variety of events that happen on your site. You'll be able to enable or disable automated emails for different occasions such as:
New orders
Order renewals
Renewal completions
Renewal invoices
Payment retries
Account suspensions
Account expirations
Account cancellations
Subscription plan modifications
You should also be able to customise the headers, subjects, recipients, and reply-to email addresses for each type of email that goes out.
Which WordPress Payment Subscription Plugin Should You Use?
There are several top subscription plugins for WordPress that you should know about before choosing your final solution.
This is a powerful membership and subscription plugin that will help you instantly turn your WordPress site into a revenue-generating subscription site.
Some of the key features the Restrict Content Pro plugin include:
Discount codes
Built-in integrations
Detailed reporting
Data export
User import
Extensive help
Members management
Unlimited subscription packages
Member emails
Easy setup and implementation
This is a subscription WordPress plugin PayPal likes as well, as it fully integrates with PayPal payments. It will also integrate with Stripe, Braintree and Authorize.net.
You can use Restrict Content Pro on a single site for $99 per year. However, it's best to opt for the Professional version at $249 per year, or $749 for a lifetime.
With the Profesional version of the plugin, you can set up unlimited subscription-based websites and unlock ten additional add-ons.
WooCommerce
WooCommerce eCommerce platform is a widely-used subscription plugin that will give you all of the functionality we've discussed so far in this guide. In fact, a lot of the subscriptions you're currently paying for are probably using the WooCommerce Subscriptions plugin. And at $199 per year for a single site license, it definitely packs a heavy punch at a relatively affordable cost.
YITH WooCommerce Subscriptions
Some users report that the YITH WooCommerce Subscription plugin will cost you $199 per year to unlock all of the plugin features.
One major issue with this plugin is that it doesn't support payment integrations, meaning more work for you (or your accountant).
Another challenge with this plugin is that it only accepts six payment gateways. If you're just starting out and are on the small side, you should be fine with only Stripe and PayPal. But that does put a ceiling on your potential growth.
TIP: If you start out with limits, be sure to have a contingency plan that will provide you with growth room and ease of change for when it becomes necessary.
Subscriptions for WooCommerce
This WordPress subscription plugin is a premium option offered by WebToffee. The payment gateways that are integrated into the plugin and very limited (only PayPal and Stripe and available).
Some of the features that you'll get with the Subscriptions for WooCommerce plugin include:
Synchronized renewals
Variable subscriptions
Multiple schedules for billing
Subscription management can be done by site owners as well as customers
This plugin will cost you between $89 to $199 per year, depending on the number of sites you plan on installing and using it.
Subscriptio
If you're an established business (or aspire to be one), this probably isn't the best subscription plugin option. However, if you're on a tight budget and are bootstrapping your project, it could be worth a look.
If you're a small store or offering a service on a small scale, Subscriptio could have everything needed to offer customers your subscription plans, including:
Membership plans
Variable and simple products
Magazine subscriptions
Teaching resources
Free trials
Payment cycles
Setup fees
Customer control
With the plugin, you can implement semi-automatic or automatic billing, which gives a lot more control to your customers.
The price of this plugin is anywhere from $69 up to $299 dollars per year, which will depend on which options and add-ons you choose 
MemberPress
The MemberPress plugin is a powerful tool that helps you create subscriptions for your membership plans.
With this plugin, members will be able to create, upgrade, update or cancel their own subscriptions without your help. MemberPress leverages an automated billing system on the side of the payment gateway, which keeps you away from complicated setup processes.
It also will automatically revoke or grant access to paying members based upon those payments.
The beginning cost for the MemberPress plugin is $149 per year for use on a single WordPress site. This includes a year of updates and support, full integration with Stripe and PayPal, and an additional ten add-ons.
Now Get Your WordPress Subscription Site Going
When you're ready to start building your new subscription site, it's hard to go wrong with either the WooCommerce Subscriptions plugin or Restrict Content Pro. Both of these plugins are highly compatible with important payment gateways, have clean and simple interfaces for both you and your customers, and offer simple integrations.
However, if you're looking to build a smaller-scale subscription site, it's definitely worth looking into the other plugin options we've covered in this guide.
But before you start activating any new plugin on your WordPress site, make sure you're running a WordPress backup plugin that can immediately restore your site if the new plugin causes any internal conflicts.
Additionally, your site security is incredibly important when running any WordPress site. This is especially true if you're starting a subscription site.
If you're not already running the best WordPress security plugin to keep your site safe from hackers and malicious attacks, it's a great time to start doing so.
The post What is a WordPress Subscription Plugin? 5 Things to Know Before You Choose appeared first on iThemes.
This content was originally published here.