Do you want to streamline your online payments and boost your conversion rates? Then Stripe Payment Element is the way to go!
This powerful tool allows you to accept payments on your WordPress website with ease, and it's fully compatible with Easy Digital Downloads (EDD). Whether you're selling digital products, subscriptions, or services, Stripe Payment Element simplifies the checkout process for your customers.

In this article, we'll cover:
What Is Stripe Payment Element?
Stripe is an online payment processing platform that allows businesses to accept payments online. It was founded in 2010 and has since grown into one of the most popular payment gateways on the market.
Stripe's payment element feature is a part of the Stripe payments suite that allows businesses to easily add a payment gateway to their website. The payment element feature offers a customizable checkout experience that integrates seamlessly into any website.
Why Use Stripe's Payment Element Feature?
There are several reasons to consider using Stripe Payment Element for your e-commerce store. Here are just a few:
Easy integration: Stripe Payment Element is easy to integrate into any website, making it a great option for businesses of all sizes.
Customizable checkout: With Stripe's Payment Element feature, you can help customize the checkout experience to fit your brand and user experience.
Secure payments: Stripe Payment Element offers secure payment processing, protecting both you and your customers from fraudulent activity.
Wide range of payment options: Stripe Payment Element supports a wide range of payment options, including credit card payments, debit cards, and digital wallets like Apple Pay and Google Pay.
Stripe Payment Element is a great option for businesses looking to accept payments online. Plus, with the right WordPress e-commerce plugin, it's easy to add and use with your store.
How to Use Stripe Payment Element in WordPress
Ready to get started? In the following tutorial, we'll walk you through the step-by-step process of adding and using the Stripe Payment Element feature in WordPress!
We'll assume you already have a WordPress website set up and running. If not, consider signing up for a SiteGround Managed EDD Hosting plan:
Each plan comes with everything you need to start an online store. Plus, the plans are incredibly affordable.
Step 1: Create Your Stripe Account
Before accepting payments with Stripe integration in WordPress, you'll need to set up a Stripe account. If you don't already have one, you can create one for free in a few simple steps.
Go to and click on Start now. Then you can fill in your name, email address, and password, and select Create your account: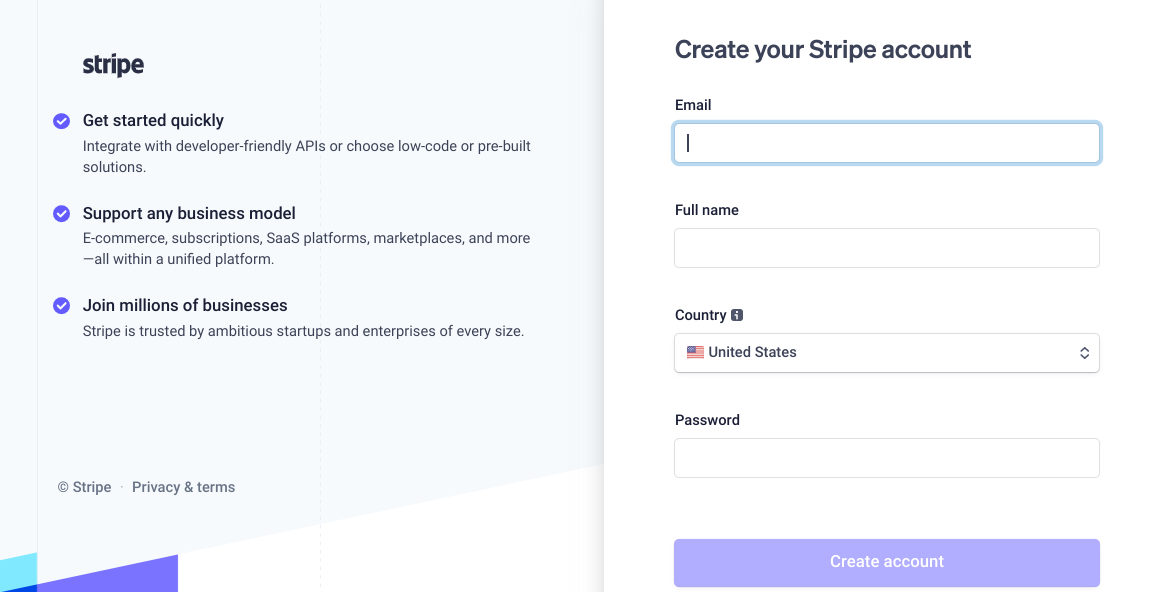 Follow the prompts to enter your personal and business information and set up your bank account information for payouts.
Step 2: Get Easy Digital Downloads
If you haven't already, the next step is to install Easy Digital Downloads on your WordPress site:
Easy Digital Downloads is a complete e-commerce solution for WordPress that lets website owners easily sell digital products online. This includes eBooks, software, music, graphics, and other downloads and files. It's the ideal WooCommerce alternative if you don't offer physical goods.
There is a free version of EDD available. However, to use Stripe Payment Element with Easy Digital Downloads, you'll need to use Stripe Pro, which requires a premium EDD license.
There are four EDD pricing tiers to choose from. Once you select your plan, you can download the EDD WordPress plugin. If you're an EDD user but don't have a paid plan, you can upgrade from Lite to Pro.
After downloading EDD, you can upload the plugin to your WordPress website. To do so, go to Plugins » Add New. After you upload the zip file, remember to activate the plugin.

A Downloads menu item will be added to your WordPress dashboard. You can follow the Onboarding Wizard to get your store up and running within minutes.
For help, you can refer to our EDD Quickstart Guide.
Step 3: Install and Activate the Stripe Pro Extension
Next, we're going to install and activate the Stripe Pro extension. To do this, navigate to Downloads » Extensions. Then search for "Stripe Pro" and click on Install:
If your current EDD plan doesn't include the Stripe Pro add-on, you can select Upgrade Now to upgrade via the EDD website.
Once installed, you can select the toggle switch to activate the Stripe payment gateway.
Step 4: Configure Stripe Payment Element in EDD
Now that you have the Stripe Pro extension installed, you're ready to configure Stripe Payment Element in EDD. First, go to Downloads » Settings » Payments: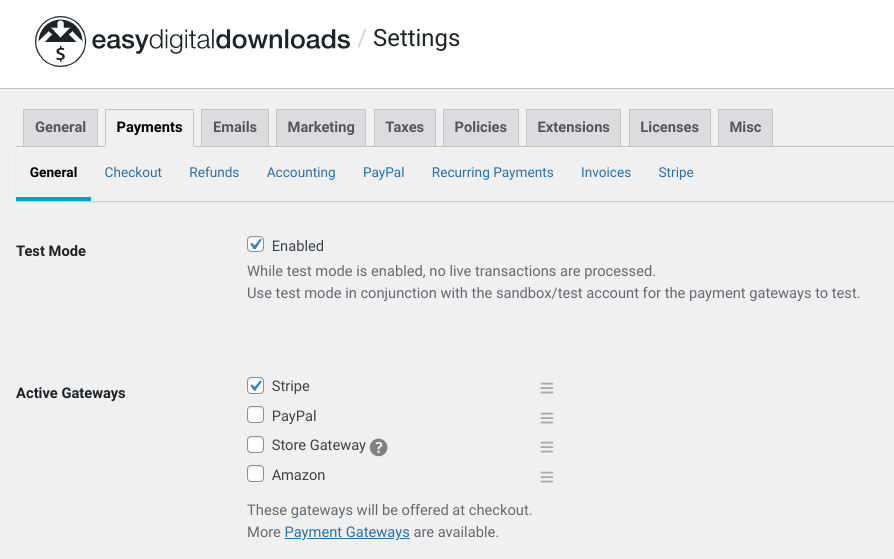 Here, you can turn on test mode as well as select Stripe as your default payment gateway. You can also choose which payment methods to enable. Then click on the Stripe tab along the top menu bar: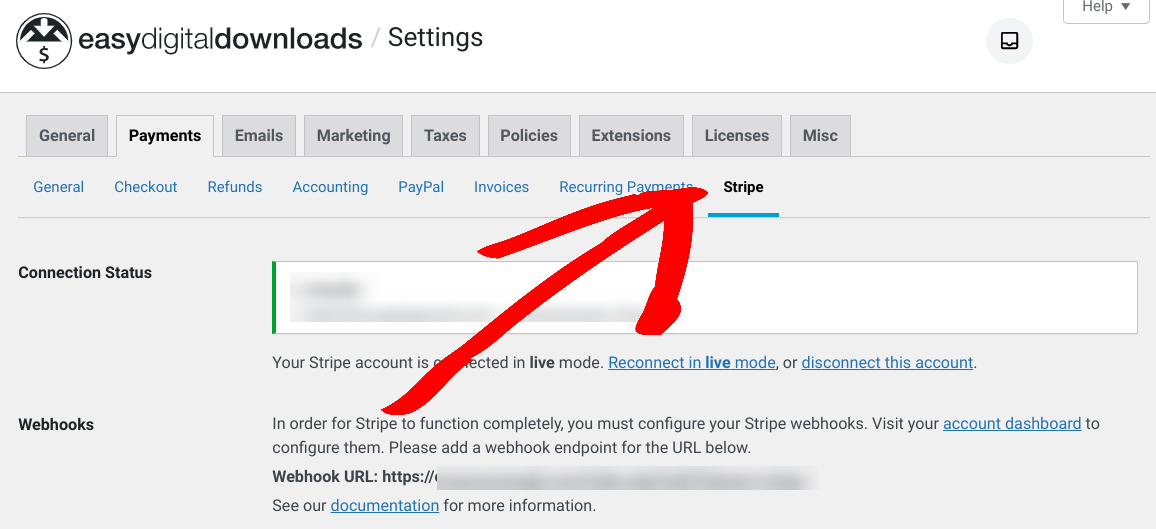 If you haven't already connected your Stripe account (during the Onboarding Wizard), you can do it now on this screen. To do so, enter your API keys and configure the other settings as needed.
Next, scroll down the page and select Payment Element from the Elements Mode drop-down menu:

When you're done, select Save Changes.
EDD automatically creates a Checkout page for you upon activation. You can also customize the payment form under Downloads » Checkout Form. With the Checkout Fields Manager extension, you can also add custom fields.
To see how the page looks and the Stripe Payment Element in action, visit the front end of your site.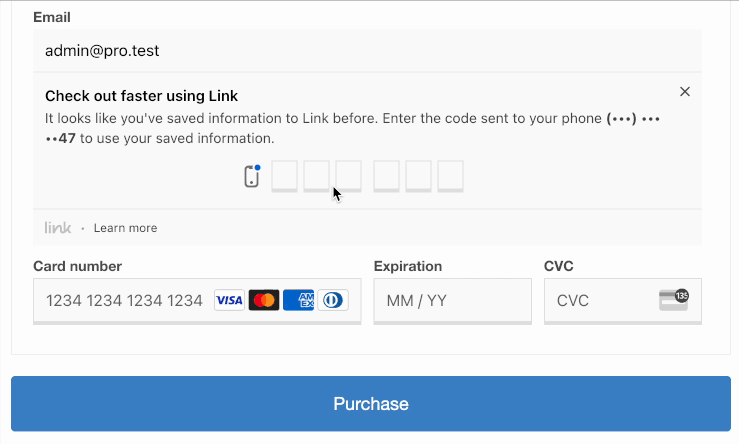 FAQs About Stripe Payment Element
What is the Stripe Payment Element feature?
Stripe Payment Element is a feature in the Stripe payments suite that allows you to add a payment gateway to your website easily.
Do you need a Stripe account to use Payment Element?
Yes, you must have a Stripe account to use Stripe Payment Element.
Integrate WordPress With Stripe's Payment Element
Adding a payment gateway to your WordPress site doesn't have to be a complicated process. With the help of Stripe Payment Element and Easy Digital Downloads, you can start accepting payments for your digital products in no time.
Download Easy Digital Downloads and start using Stripe Payment Element today!
eCommerce without limits!
That is our promise. Most eCommerce solutions limit your creativity
…not Easy Digital Downloads!

P.S. Be sure to subscribe to our newsletter and follow us on Facebook or Twitter for more WordPress resources!
This content was originally published here.