Many shoppers enjoy being able to complete their purchases online. But there are a few instances when it helps to know how to create manual eCommerce orders.
Perhaps you have a customer who wants to place an order in person. You may also accept offline payments, such as through invoicing or over the phone.
When that's the case, you'll want to know how to create manual eCommerce orders in WordPress. Fortunately, when you're using Easy Digital Downloads, the process is quick and convenient!
In this tutorial, we'll walk you through the process step-by-step:
Step 1: Install and Activate the EDD Plugin
If you haven't already done so, the first step is to install and activate the Easy Digital Downloads (EDD) plugin on your eCommerce website. This user-friendly solution is a WooCommerce alternative. Rather than physical products, it is designed to help you sell digital products on your WordPress website with ease:
There are multiple plans you can choose from. We suggest purchasing an EDD All Access Pass. This will give you unlimited access to all of the tool's features, including the extensive list of WordPress plugins and addons.
Once you purchase your plan, you can download the eCommerce plugin from your account dashboard. To upload it and activate it on your WordPress site, you can go to Plugins » Add New » Upload Plugin » Choose File:

Once it's uploaded, you can select the Install Now and Activate Plugin buttons. This will add a Downloads menu item to your admin area: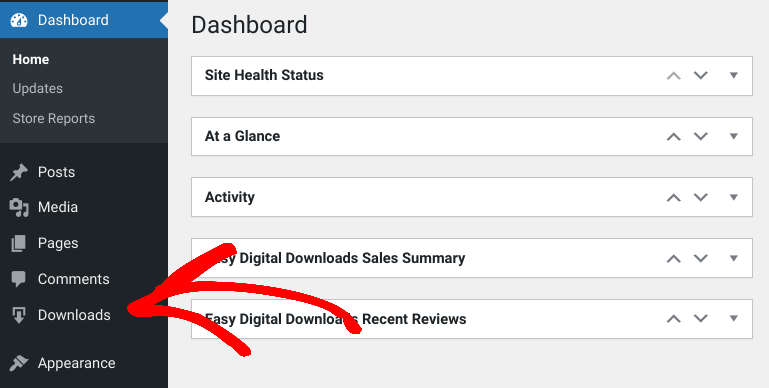 If you need help creating your store or getting started with your digital products, you can refer to the following guides:
If you already have EDD installed and activated on your website, make sure you're using 3.0 or higher. Older, outdated versions of the plugin don't come with the built-in functionality for placing manual orders. Instead, you'll need to use the Manual Purchases extension.
Step 2: Create a New Manual eCommerce Order
Once you have EDD installed and set up, the next step is to create your manual eCommerce order. From your WordPress dashboard, you can go to Downloads » Orders then click on the Add New button:
Alternatively, you can also go to your WordPress admin bar, hover your mouse over New, then select Order: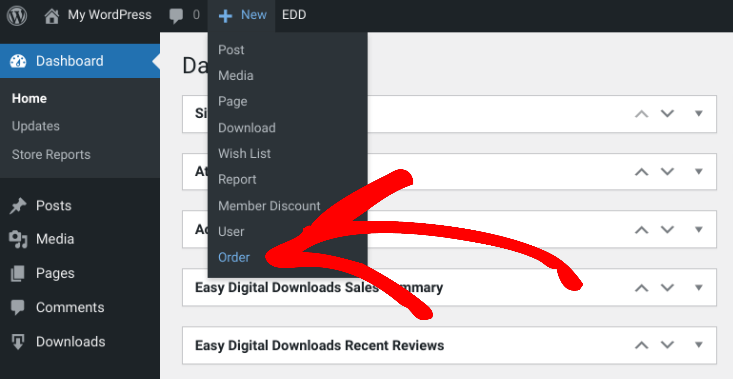 On the next screen, you can enter the information about the order:

Step 3: Configure the Order Details and Settings
After you create a new manual eCommerce order, the next step is to add the order details. You can click on the Add Download button to select the product(s) the customer is purchasing:

You can use the text field to search for a download or browse the drop-down menu. Once you find it, click on Add Download: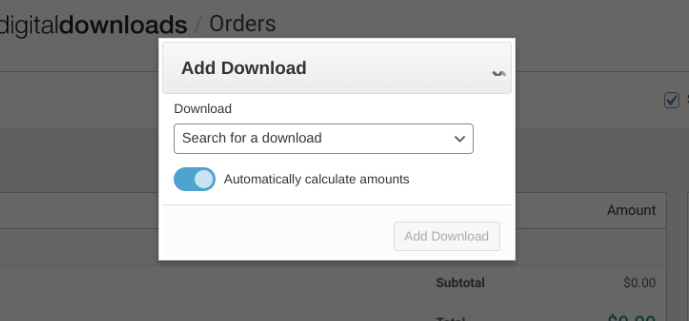 Next, to alter the price for the product, you can click on the Add Adjustment button: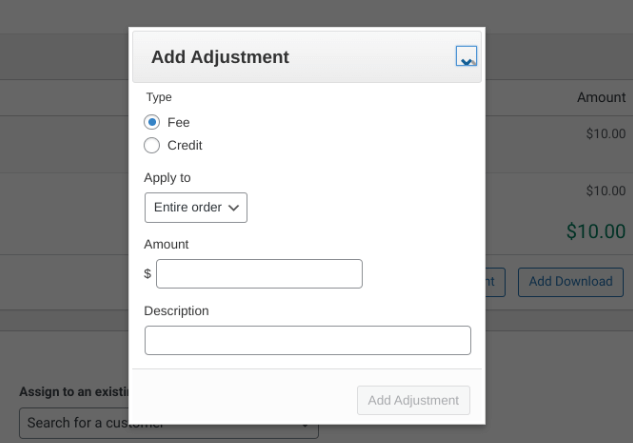 From these settings, you can add a fee or store credit. For example, perhaps your customer has a coupon they would otherwise use on the checkout page. You can also apply the adjustment to the entire order or a single product (if there are multiple).
To the right, you can modify the status of the order:
By default, this is set to Completed. Next, under Order Details, you can link this purchase to an existing customer or create a new customer:

To the right, under Order Extras, you can select a payment gateway to apply to the new order: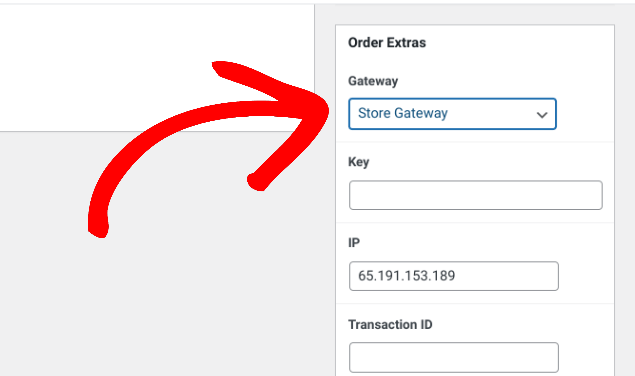 You can choose from all payment methods and gateway options, including Stripe, PayPal, etc. By default, it is set to Store Gateway.
In this area, you'll also notice options for Key and Transaction ID: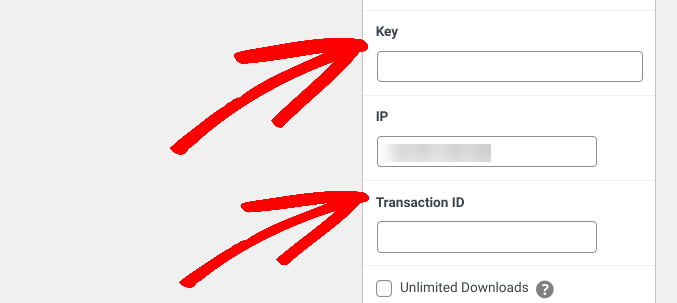 You can leave both blank. EDD will automatically assign unique values you can use to identify the order records.
Finally, at the top of the screen, you can select Send Purchase Receipt to email a copy of the receipt to the customer:

When you're done, click on Create Order. That's it!
If you ever need to view, delete, or edit any of your existing orders, you can do so by going to Downloads » Orders. Here, you'll find a full list of orders and the option to edit them in a link underneath.
Creating Manual eCommerce Orders
Creating and managing an online store is simple when you use a plugin like Easy Digital Downloads. If you're using version 3.0 or higher, you will be able to manually add eCommerce orders with just a few simple clicks.
To get started, download EDD today. Once activated on your site, you can use the plugin to create orders manually, edit existing ones, and much more.
Be sure to subscribe to our newsletter and follow us on Facebook or Twitter for more WordPress resources!
This content was originally published here.