First, let's manage the myth:
Your course does not needaccreditation to offer certification.
Yes, for reals.
The mass majority of those Udemy and Coursera certifications you see hot-shotted across people's LinkedIn profiles are not backed by accreditation.
When you consider the huge number of professionals posting them, it's safe to say this lack of accreditation doesn't affect the value of certificates one bit either.
Just a few months ago I earned a certificate in AI marketing from Udemy. The first thing I did was upload that sucka on LinkedIn.
Me and everybody else, right?
The thing is, the modern educational climate has changed. The days of chalk dust torture are over.
Today, boosting your resume is all about quantity of information. How much of it you've got stored in your brain.
Anymore, no one really cares how much your parents paid per unit or how elite your alma mater was. Employers mainly want to know what you know.
And when it comes to professional knowledge, course certificates are the best way to showcase what you've got. That's why there's a huge and growing demand for course certifications.
And that's also why starting an online certification program is an excellent business idea –
especially if you happen to know a lot about something.
What's super cool is that the "something" you know a lot about can be almost anything.
The variety of job titles out there is huge – everything from fondant artist to construction manager. So the list of potential certifications is equally huge.
Sounds interesting, right? We think so too!
In this guide, we'll go over why you should seriously consider adding certificates to your online courses.
We'll also introduce you to the all-new MemberPress Course Certificates feature, and we'll show you how easily you can create your own certification program with WordPress + MemberPress.
So let's hit the books!
Tools You Need
First thing's first – you've got to have the tools of the trade if you want to do the job right. When it comes to online business, WordPress and MemberPress are your hammer and nails.
WordPress
WordPress started out as a blogging platform back in 2001. Today it's the most popular and most user-friendly content management system (CMS) in the world.
You can pretty much use it to create any kind of website imaginable, but there are thousands of other good reasons to go with WordPress.
Here are a few of them:
WordPress is literally famous for its ease-of-use
It's got 60.8% of the CMS market share
Each day, over 500 websites are built on WordPress as opposed to about 60-80 on other CMS platforms
Its Plugin Directory features 60,000+ free plugins
With the right plugin, you can do just about anything with WordPress – and you don't need to know how to code.
MemberPress
MemberPress is a premium WordPress plugin that lets you add membership functionality, paywall content, sell digital downloads, and, of course, build and sell online courses, right from WordPress.
Thanks to a built-in payment processor, MemberPress also allows you to accept online payments – everything from cash and check to credit cards and digital wallets.
Basically, you can think of MemberPress as an online business-building machine.
Introducing MemberPress Course Certificates
Courses is an online LMS and course builder add-on that's built into MemberPress. It's always included quizzes, progress tracking, and a totally visual builder.
And we just recently added Course Certificates to the mix.
This new MemberPress feature lets you add a certificate to any of your online courses and reward your dedicated students for their hard work.
Here's why that's a great thing…
Why You Should Add Certificates to Your Courses
We already mentioned that certifications are selling like crazy. So the most obvious reason you should add certificates to your online courses is that they're in demand.
Simply put, certificates sell courses.
But there's another great reason, which is also related to sales – expiration dates.
When you add expiration dates to your certificates, you motivate students to return and keep their training up to date.
This practice does create a bit more work for you. It means you'll need to regularly update your courses.
But the extra work will be worth its weight in gold if it leads to more recurring revenue.
Now that you've got the "why", let's move on to the "how"…
How to Create a Certification Program with WordPress (or Just Offer Certificates to Your Students)
NOTE: If you're still early in the discovery phase, review our article, How to Find Your Niche (In 5 Easy Steps).
For this tutorial, we'll assume you've already got your certification program topic and materials plotted out, and that you're ready to roll!
Step 1: Get a WordPress site
To create an online certification program, your first order of business is to get…
A WordPress website
A WordPress theme
Web hosting
This might sound like a tall order, but you can relax.
Remember, WordPress is extremely user-friendly and easy to get up and running – even for newbies and non-techies.
Just take a look at WP Beginner's guide below. It's got everything you need to get started fast.
Step 2: Buy and install MemberPress
Once you've got your WordPress site up and hosted, you'll need to buy and install MemberPress.
As with all things WordPress, our plugin is fast and easy to set up. Just follow the steps in the video below. Then move to step 3.
Step 3: Set Up MemberPress Courses
As we said, MemberPress Courses comes with every MemberPress plan. You'll just need to activate it to get started.
Watch the video below to see how to activate Courses and set up your online curriculum in a flash.
As soon as you've got your courses locked and loaded, you'll be ready to add certificates to your program.
Since certificates are now included in the MemberPress Courses feature set, let's get right to it!
How to Add Certificates to MemberPress Courses
You'll be amazed by how easy this part is!
Just go to one of your courses in MemberPress, click Certificate in the menu, and toggle Enable certificate on this course to the on position.
Now simply adjust the settings to customize your certificate. You can do things like:
Choose the certificate style and size
Add top and bottom logos
Give the certificate a title and footer message
Add the instructor's name, title, and signature
At the bottom of the settings window, you can also adjust the certificate's text color and opacity so it's consistent with your branding:
Once you've got things just the way you want them, click Update at the top right.
Now you'll want to see how your certificate will look to students.
To do this, you'll open an incognito window and access your course from the front end. Click through to complete it, then click on Certificate in the left menu.
Your certificate will appear one of two ways, depending on whether you've enabled the Force PDF download feature (you'll find this just under the Enable certificate on this course option on the Certificate settings page).
If Force PDF download is enabled, the certificate PDF will automatically download when the student completes the course and clicks Certificate. If disabled, the Certificate will appear in a new window.
That's it! If you happen to be a more visual learner, just watch the handy dandy video tutorial below for step-by-step instructions.
Incredibly, that's really how easy it is to offer certificates to your students or even create an entire certification program with WordPress.
For in-depth info, visit our Certificates help doc.
Some Thoughts on Accreditation
Getting accredited is tough, and it'll cost you time and money. That's why it's awesome that you don't need accreditation to offer certification to your students.
(In the beginning, it's important to focus your time attracting students and pumping sales anyway, right?)
BUT, once your program is established, you might want to consider official accreditation. As an accredited program, you can offer your students continuing education units (CEUs), which are super valuable in many industries.
While it's definitely a lot of work, accreditation will set your program apart from the competition.
This added value means you can expand your marketing to professional associations and charge more for your program. 'Nuff said.
The Accreditation Process
If and when you decide to go for accreditation, you'll start by getting in touch with one of 3 major organizations:
The American National Standards Institute (ANSI)
The Institute for Credentialing Excellence (ICE)
The Council for Higher Education Accreditation (CHEA)
ANSI and ICE offer services to professional programs, while CHEA focuses on formal education.
So if your program targets fitness instructors or notaries, you'll go with ANSI or ICE.
If you're running an online private school, you'll get in contact with CHEA.
You're probably not considering accreditation just yet. And that's totally fine! We just wanted to make sure you have the info you need when the time comes.
After all, we know your certification program will go gangbusters, so why not cover all the bases?
The Takeaway
"Quantity of information" is key in today's job market. The more you know, the more employable you are. And professional certificates are the best way to showcase your employability.
The professional certification business is exploding, and the blast radius is overflowing with recurring revenue!
Fortunately, MemberPress gives you everything you need to start taking advantage of this fantastic business model – fast, easy and with no coding required.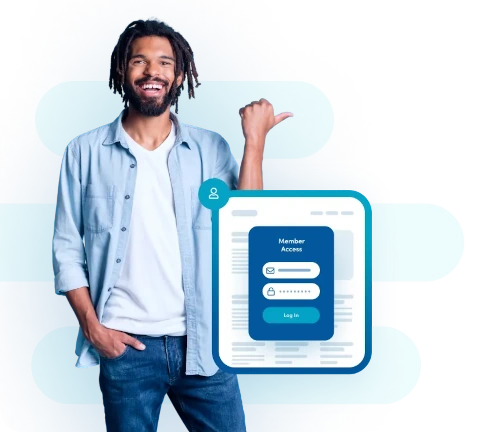 Start Your Certification Program Today
MemberPress makes it possible!
Do you have questions about how to offer certificates to your students or how to create a certificate program with WordPress? Let us know in the comments!
SIDE NOTE: Recent MemberPress Courses Updates
As always, we've had our noses to the grindstone, working hard to improve the user-friendliness of MemberPress. Here are the latest improvements to the Courses add-on:
The header and sidebar are now sticky in Classroom Mode (so they no longer scroll away).
There's a new option on each course to hide or show each Lesson or Quiz title in classroom mode.
All sections in the sidebar are now collapsed by default, except the current lesson's section.
We hope these updates make your user experience even more amazing. Share your thoughts in the comments!
---
If you liked this post, make sure you subscribe to the MemberPress blog!
The post How to Create a Certification Program with WordPress (Or Just Offer Certificates to Your Students!) first appeared on MemberPress.
This content was originally published here.