Looking to accept PayPal payments on your WordPress site? Good call!
PayPal is one of, if not the most, popular way to move money around the internet. And WordPress sites are a great platform for building a side hustle or small business.
In this article we'll show you how to accept PayPal payments. We'll walk you through a step-by-step setup process. We'll also show you the best options for selling items with WordPress.
Let's make some money! Feel free to skip around if you'd like to:
---
The Old Way The New Way
The old way to accept online payments on your website is to add those stale yellow PayPal buy now buttons. This solution has many downsides.

If yellow isn't a color used on your website you'll have to live with it or manually customize and embed each button on your website using PayPal's outdated 'Saved Buttons' interface.
Customers leave your website upon clicking the ugly yellow button, and then return after entering their credit card info. It's confusing and feels odd. It doesn't build confidence that you're a reputable business.
Managing your products or inventory is next to impossible.
If you're selling digital products there are no built-in ways to protect and manage your digital products.
A Better Way
The new (and far superior) way is to use a professional eCommerce plugin on your WordPress website.
You'll have full control of the visual appearance and customer experience
Customers won't get confused leaving your website and coming back
There will be tools to manage your products, create attractive product pages, track inventory, and communicate with customers
For digital products, protecting files from unauthorized downloads is built in (when you use Easy Digital Downloads)
We'll show you how to get started using this preferred method.
---
Step 1: Install Easy Digital Downloads

The best way to quickly get set up and sell digital products with PayPal is to use Easy Digital Downloads (EDD). EDD is one of the most trusted WordPress eCommerce plugins used by more than 50,000 websites.
If you're selling something other than digital products, check out our suggested alternatives.
First, purchase an Extended Pass. You'll get access to our PayPal Commerce Pro Payment Gateway extension and more than 40 other extensions to add advanced features to your store as you grow.
Don't have a WordPress site yet? Get WordPress and EDD preinstalled on a server set up and managed just for you. Easy peasy. Get SiteGround Managed EDD Hosting.
Next, install Easy Digital Downloads. If you're not sure how to install a plugin, read step 1 on our quick start guide.
Once EDD is installed on your website you'll have a new menu item called Downloads on your WordPress dashboard.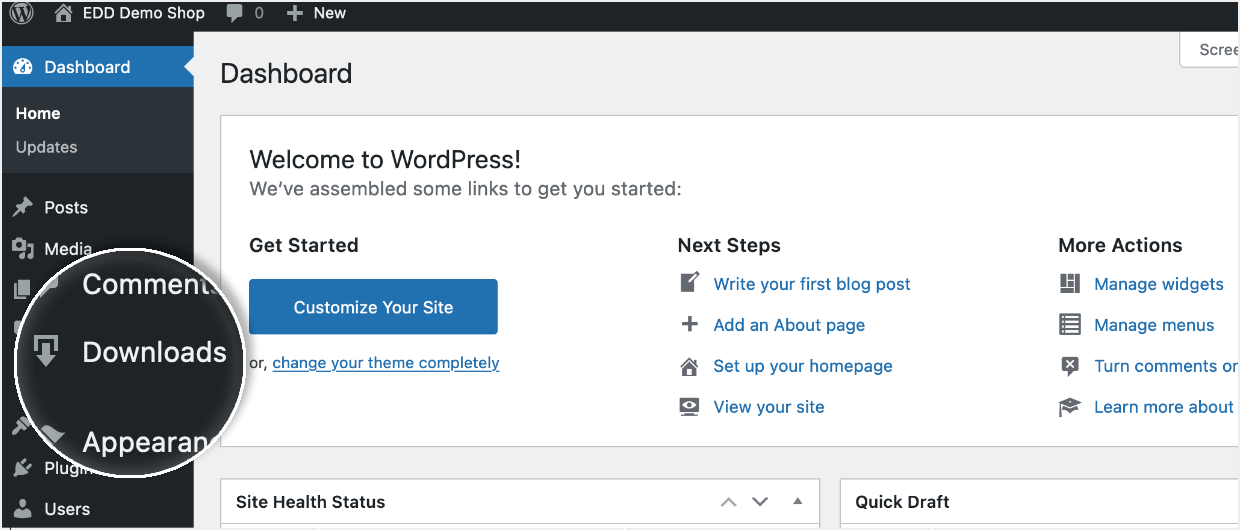 After that, install the PayPal Commerce Pro extension. Go to Plugins > Add New. Click Install then Activate.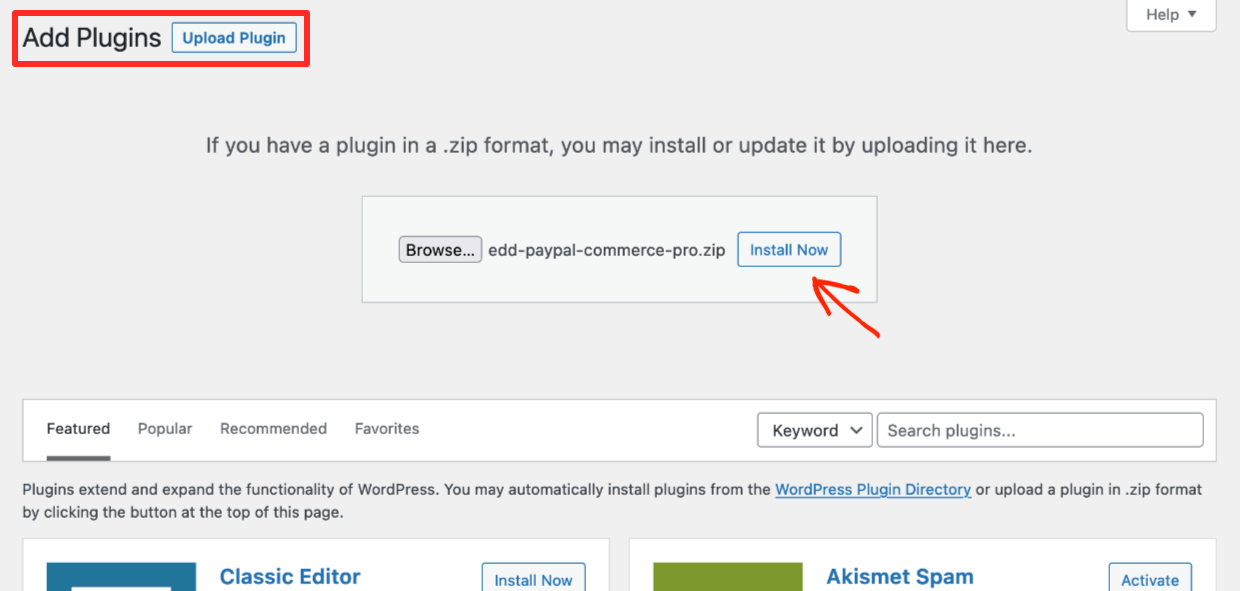 ---
Step 2: Connect PayPal and Easy Digital Downloads
On your WordPress dashboard, go to Downloads > Settings > Payments > PayPal. Click the Connect with PayPal in Live mode button.
Important: Be sure to enable popups in your browser. This is how the PayPal connection page will open (in what's called a 'modal'). If you do not see the PayPal popup modal, close the browser and try again. If the pop-up window still does not work, you could try with the Chrome browser.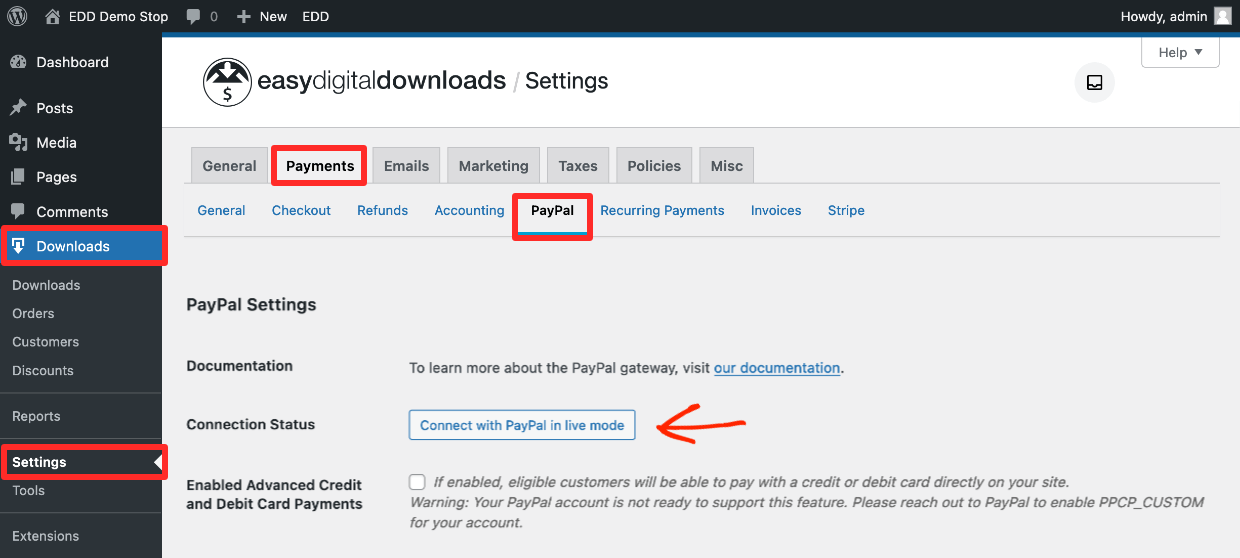 A PayPal login window will pop up. Log in with your credentials (PayPal email address/password). Don't have a PayPal account, click here to get one (you should probably make a Business account).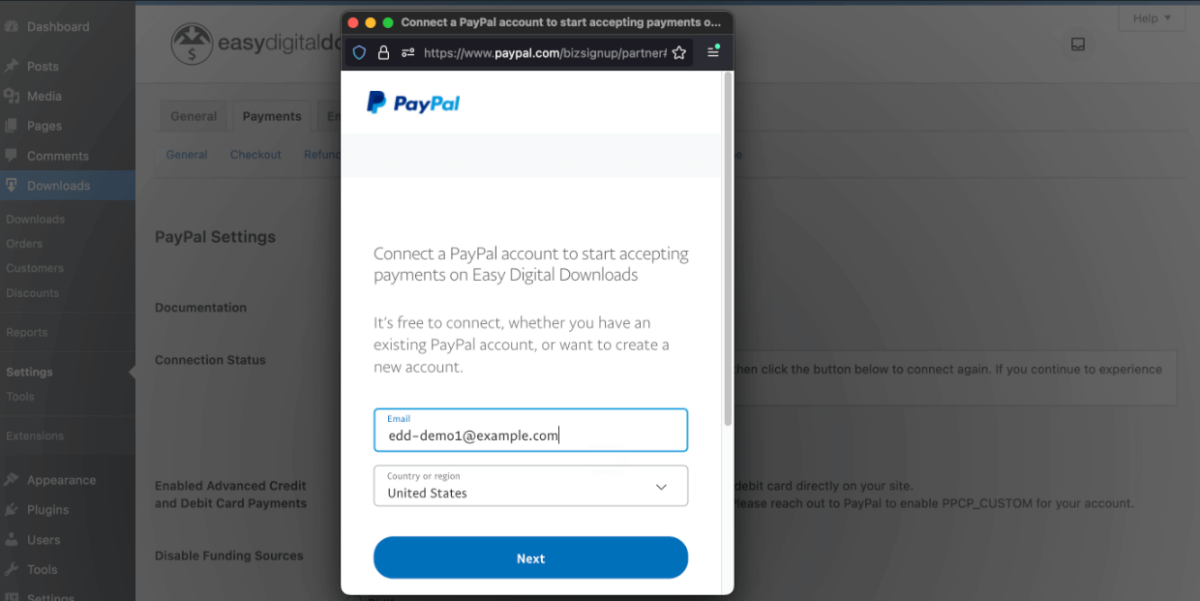 Next, depending on your PayPal account settings and region, you'll need to enter information about your business. They'll ask questions like address, phone number, type of income, amount of estimated sales, etc.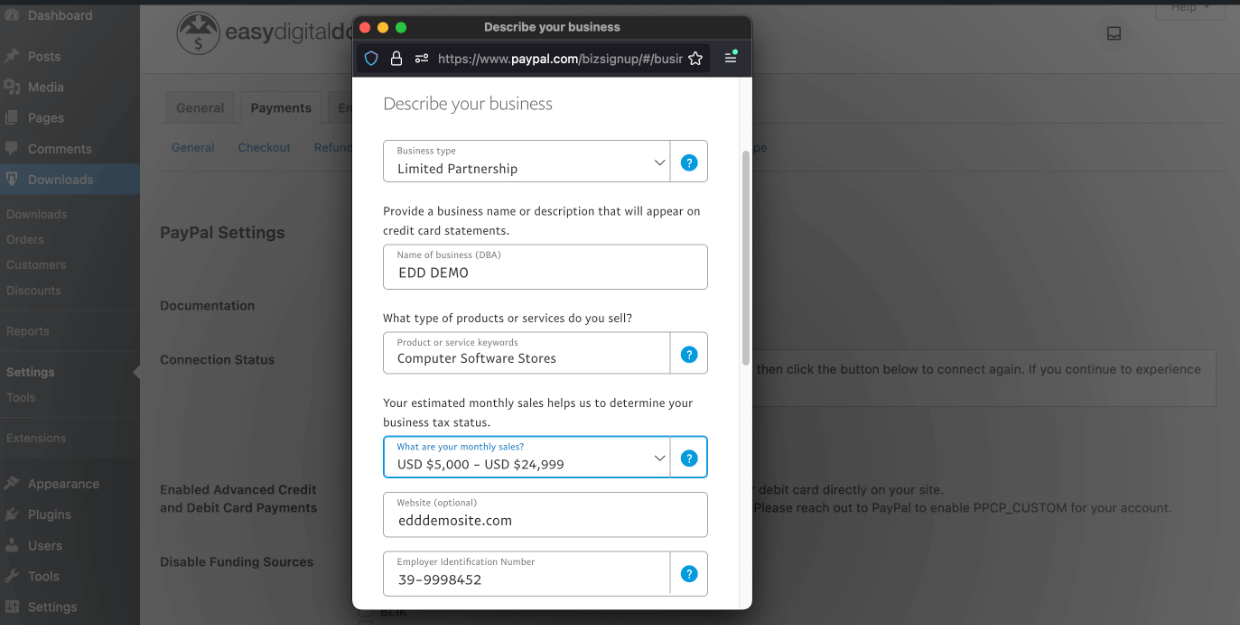 After you've provided all the business information PayPal requires, be sure to click the Go back to Easy Digital Downloads button. You need to click this button to complete setup. It's a bit like hitting the save button.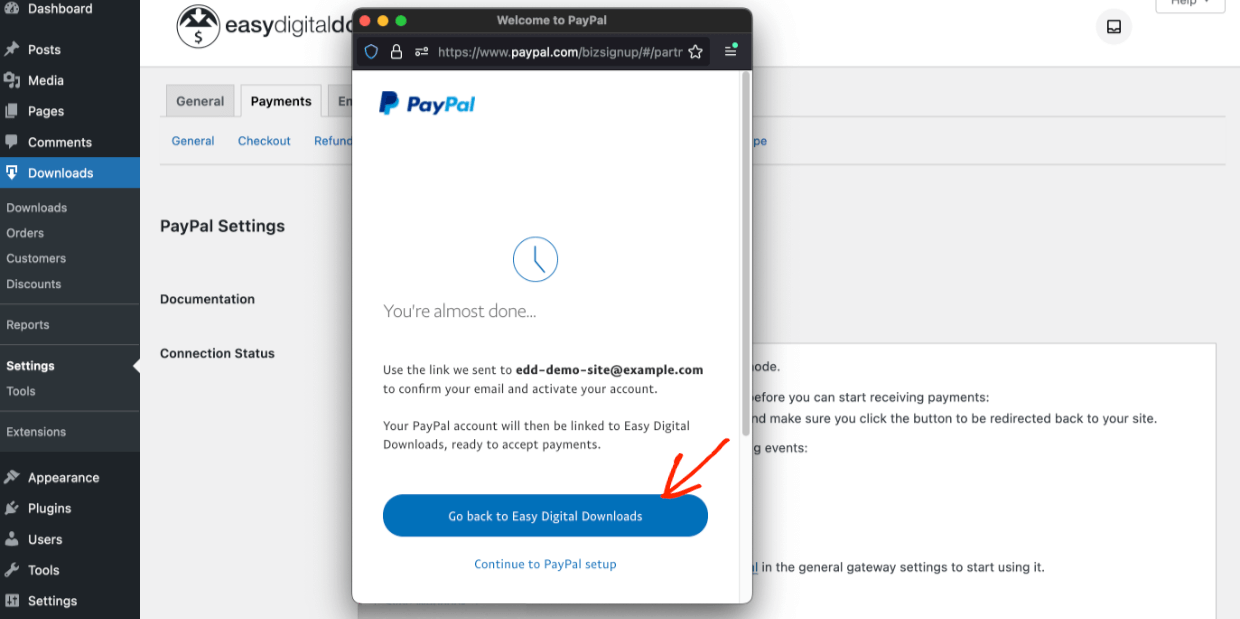 You'll see the details of your successful connection.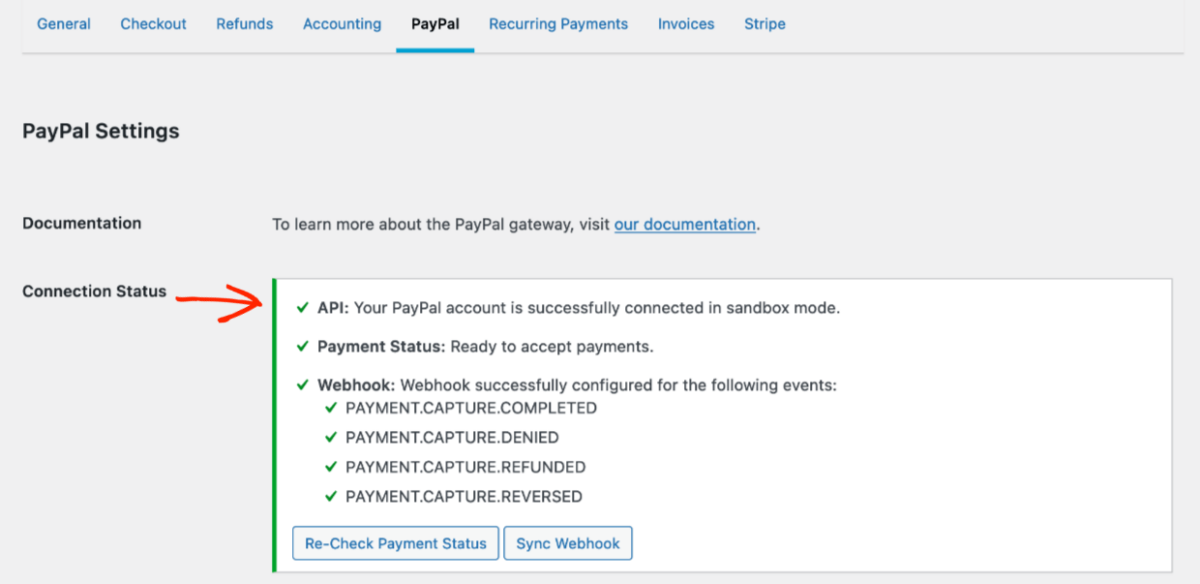 Read our PayPal Setup Doc for more information or for what to do if you get a warning or error message
Enable The PayPal Payment Gateway
Last, go to Downloads > Settings > Payments > General.
Under Active Gateways select PayPal
For the Default Gateway select PayPal
On the Payment Method Icons select the credit or debit cards you want to accept and whether or not to let customers pay with their PayPal balance
Be sure to click Save Changes when you're done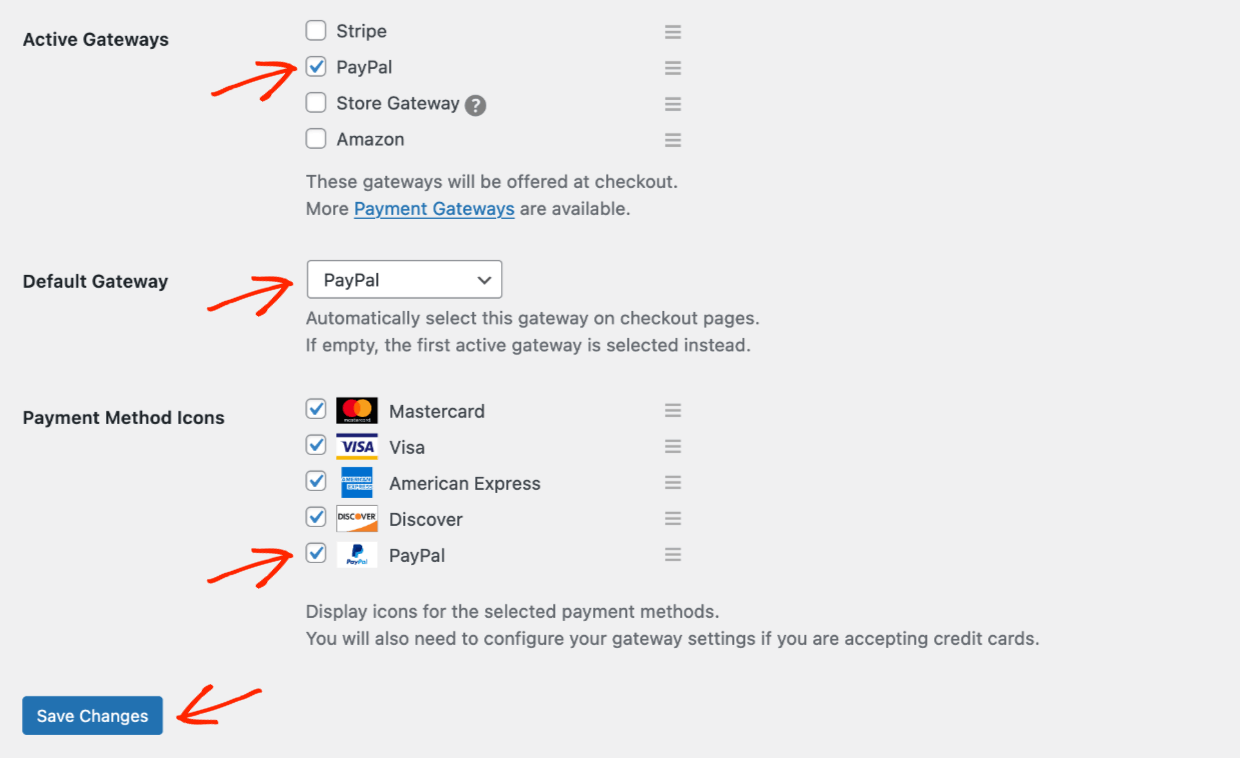 Great work so far! You have a WordPress site with a full-featured eCommerce store (EDD) and it's connected to PayPal. You can accept payments. Let's set up something to sell!
---
Step 3: Set Up A Product to Sell
Next, let's add a product to your store. These are called 'Downloads' in EDD. After doing this you'll also have a product landing page (or Download landing page).
Click on Downloads and then the Add New button on your WordPress dashboard.
Give your Download a name and description, price and a Download Image. Make this image look nice. The Download Image is what potential customers see while shopping or browsing your store. Click here for a guide and free templates for on making Download (product) images.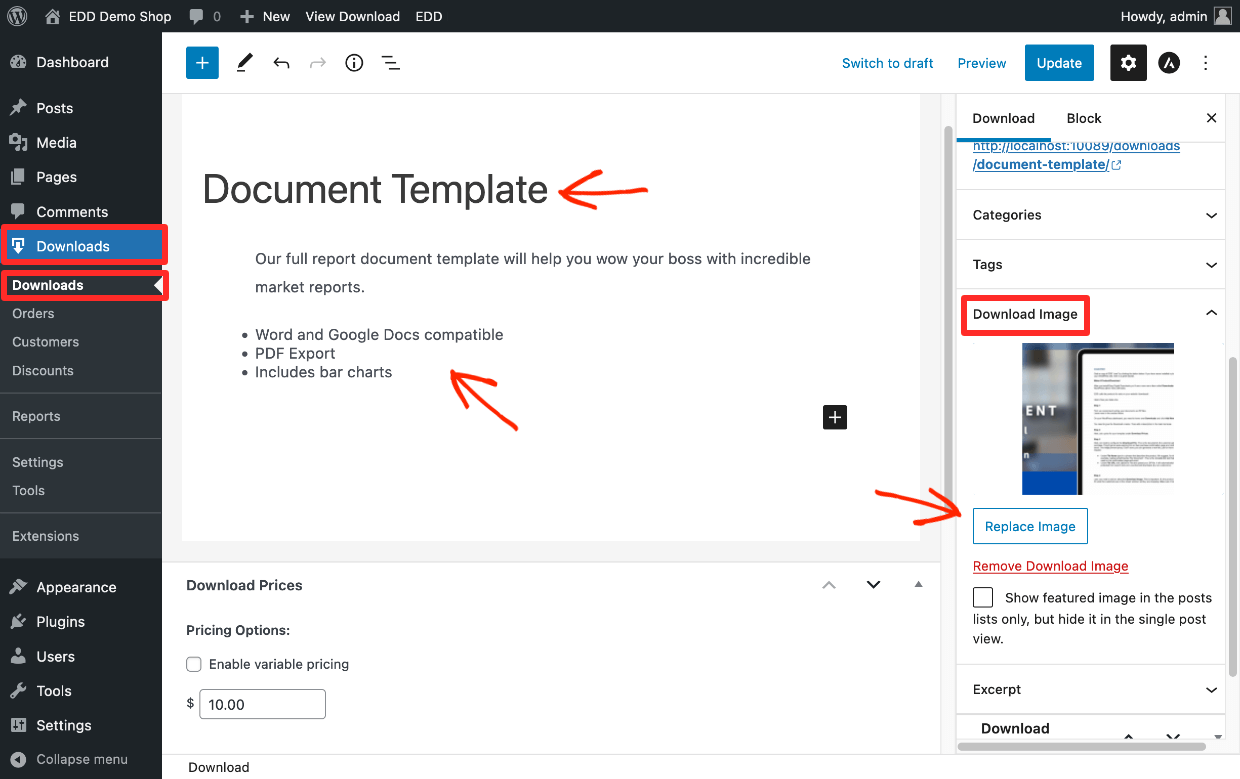 Next, configure the Download Files settings.
Under File URL click the link icon to upload your Download file. This is the file a customer will get upon purchase.
Give the file a descriptive name under File Name or give an instruction like 'Click here to download'. This text will be a clickable link on the purchase confirmation page and purchase receipt.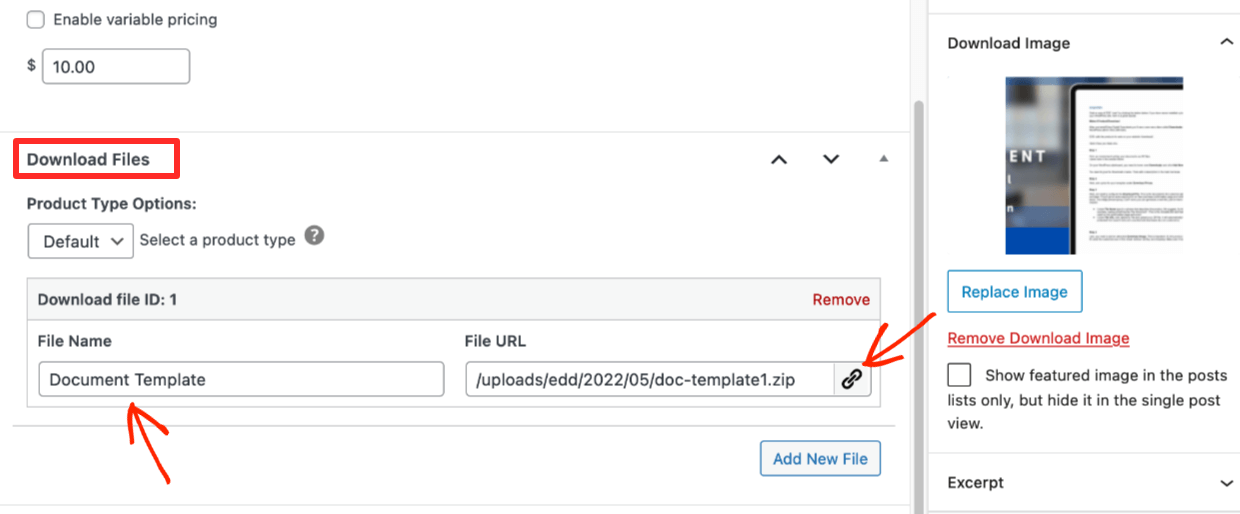 Click here for a more detailed step-by-step guide for creating a Download.
---
Step 4: View the Final Result
Once you're done click the Publish button. Then click the View Download Button. Now you'll see the Download page or product page. This is the WordPress page that website visitors will see. In our screenshot sample below we are using the Astra theme. Your site's appearance will vary.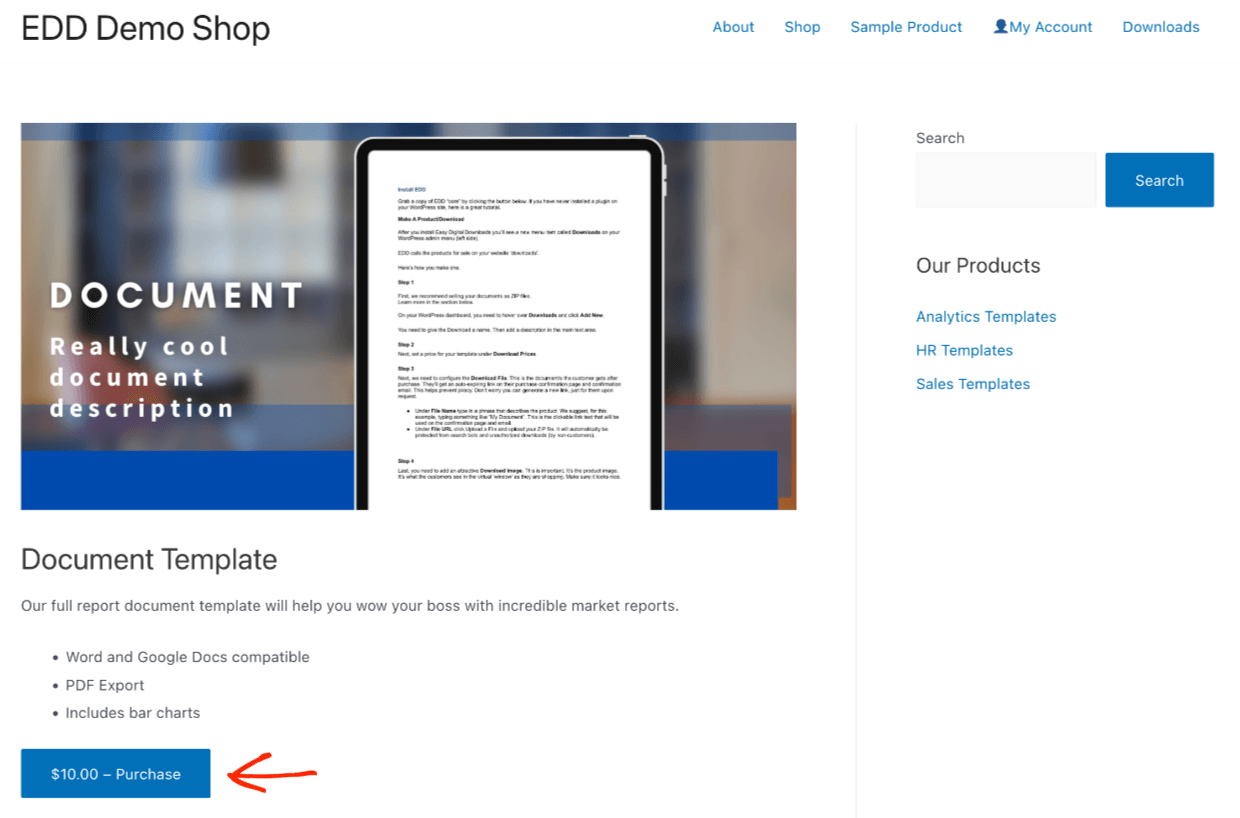 EDD will work fine with any theme. We also offer a list of themes optimized for EDD.
A visitor can click the Purchase button, add to cart, and complete the checkout process. After that they'll be taken to the purchase confirmation page where your customers can click to download their new file.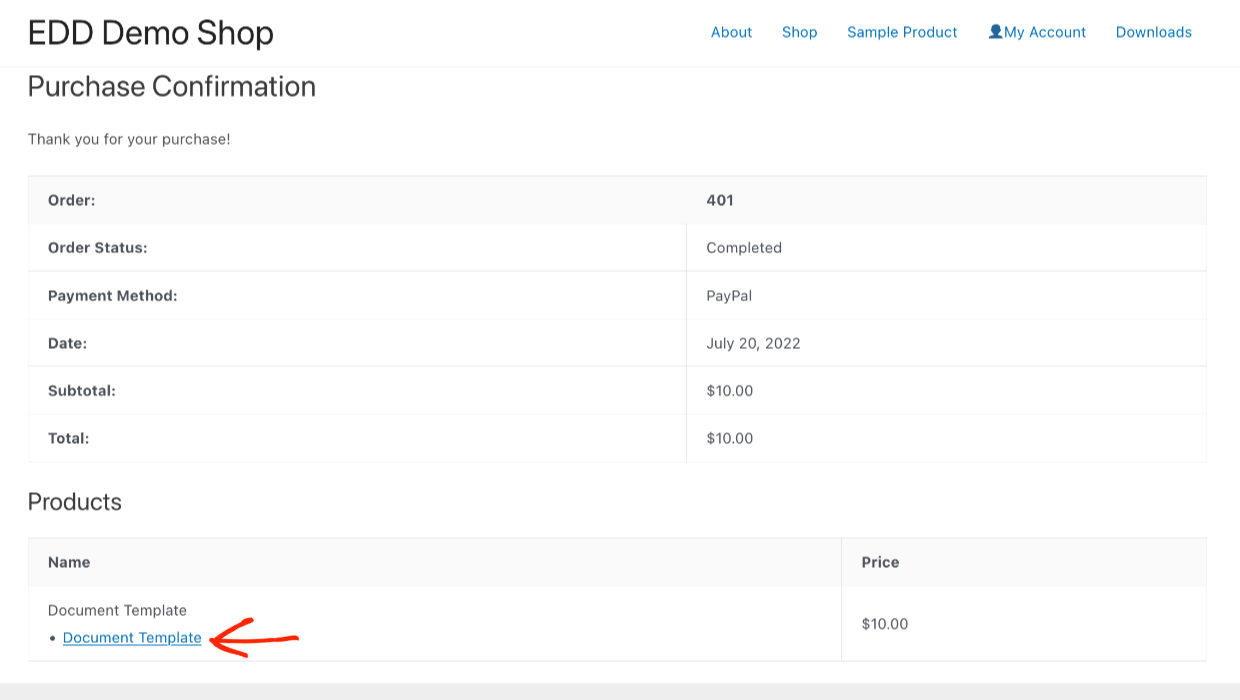 Customers will also get a purchase receipt email with a download link.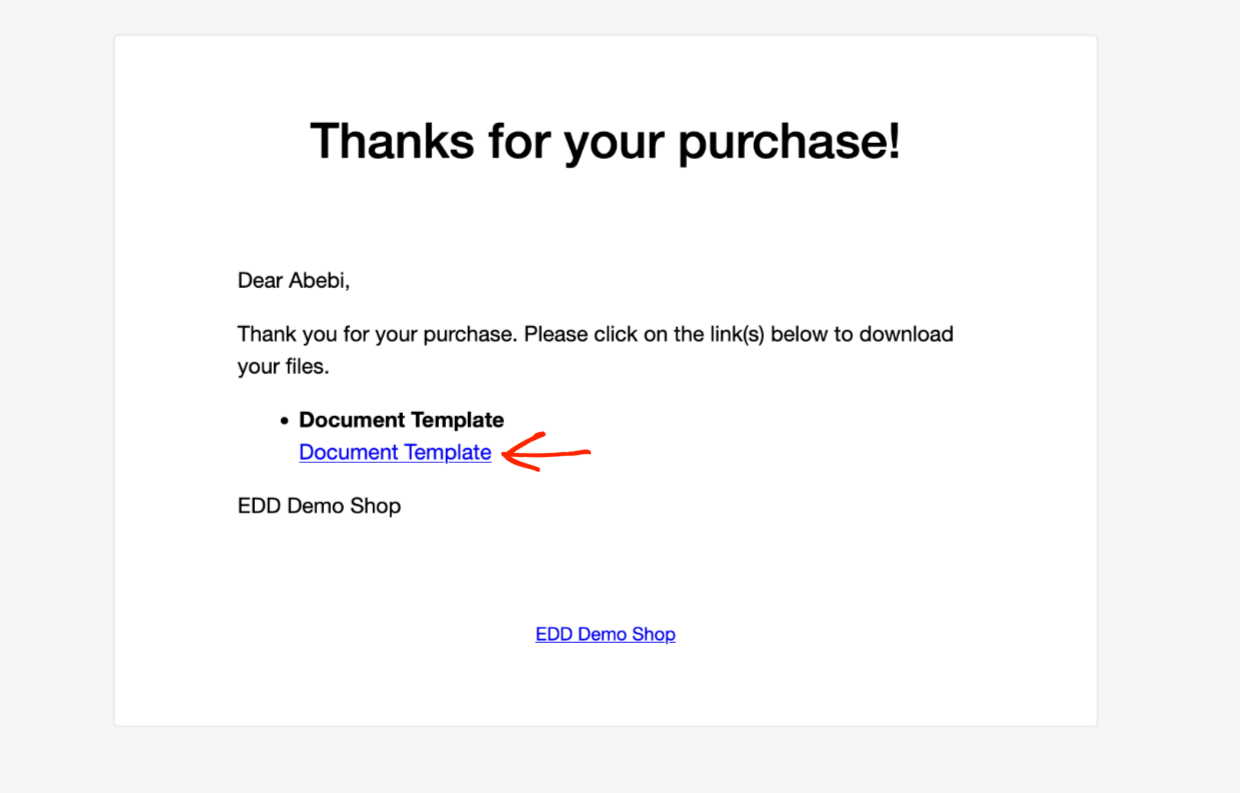 Recurring Payments / Subscription Payments
With your Extended Pass, you can easily add subscriptions with our Recurring Payments extension. Choose monthly, annual, or other less common interval options. Everything is fully integrated with EDD and PayPal.
Sample Sites
Here are a few sites using EDD to get inspired. You can help others by selling your own digital creations.
SpyBot Search & Destroy
Desktop software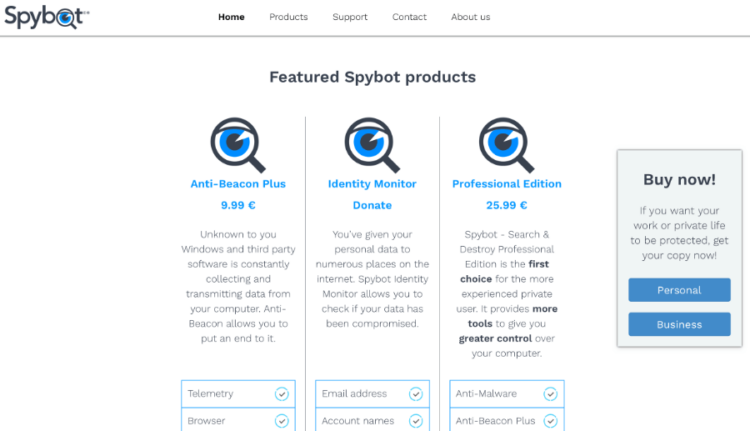 MixFonts
Fonts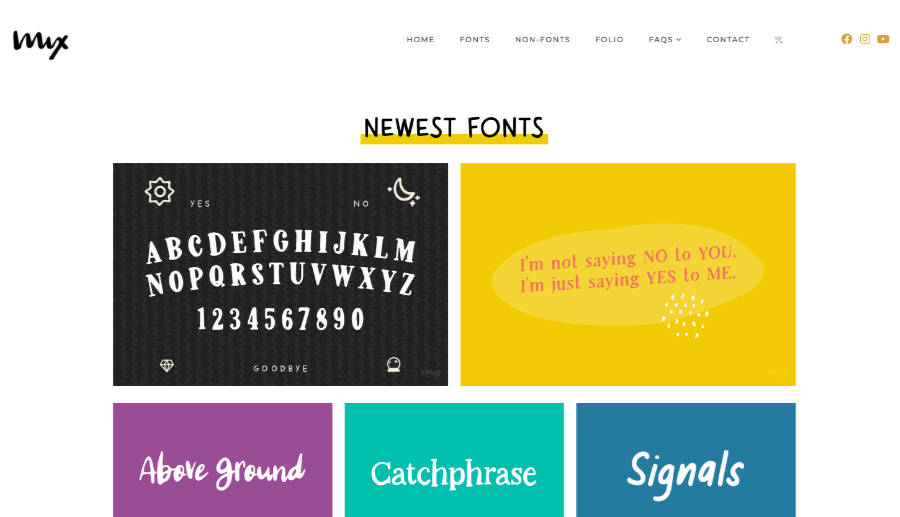 Mrs. Mactivity
Educational Resources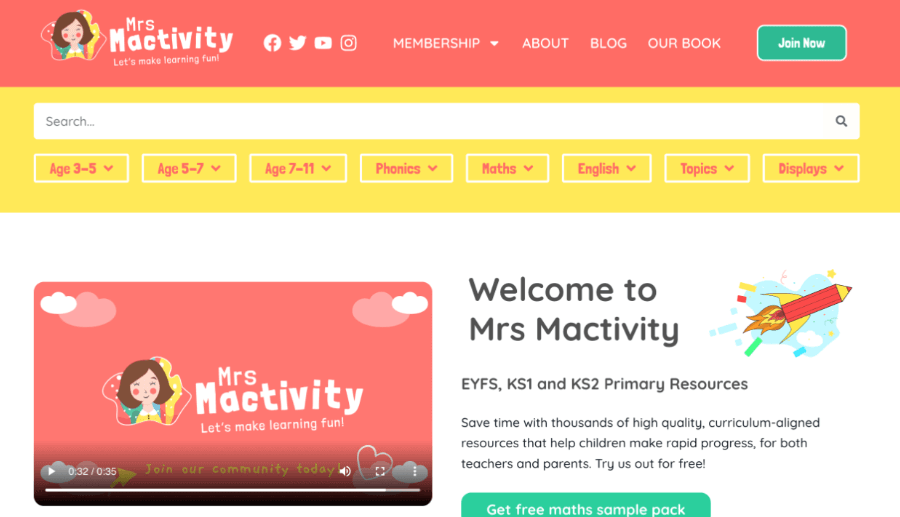 The Arty Teacher
Art/Graphic Templates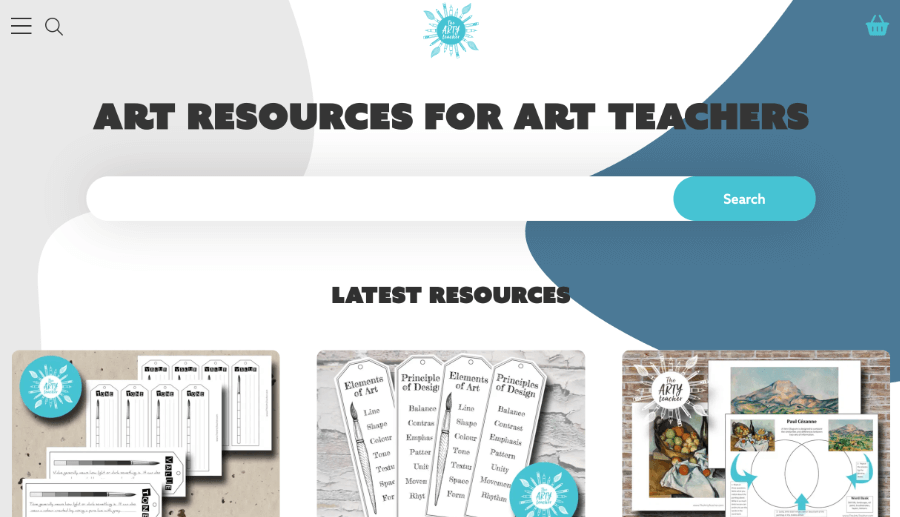 ---
Other Best Options for Using PayPal with WordPress
What type/s of things are you selling on the internet?
Easy Digital Downloads is the best solution for digital products (aka downloads, downloadable products, or virtual products). EDD is perfect for eBooks, documents, spreadsheets, graphic templates, and just about anything you can imagine.
But if you're selling other types of products, there are some other great options for WordPress.
---
Tech Tips and Requirements
Here is a list of each item you need to accept PayPal payments with WordPress.
A web host
A free WordPress.org website (not WordPress.com)
SSL (most web hosts now include SSL for free)
A PayPal account
| | |
| --- | --- |
| SSL / SSL Certificate | Secure Sockets Layer – An encryption layer that protects data as it's being sent between your computer (or your customer's computer) and a website. It prevents anyone from stealing personal information. Credit card companies require them. Check with your web host to set this up, it's usually included, or a low-price paid option. |
Choosing a Web Host
Read this guide for help choosing a web host. It has discount codes too!
Here are our top WordPress hosting recommendations, depending on what you are selling. All of them will work fine with PayPal.
---
Conclusion
Nicely done. You've learned how to accept PayPal payments with WordPress. You're ready to build a profitable online business or side hustle.
We have many resources for digital creators like you. What else do you want to learn about today?
Be sure to subscribe to our newsletter or follow us on Facebook and Twitter to get our latest resources for digital creators.
This content was originally published here.