A wiki WordPress theme can make building a knowledge base website effortless in a few easy steps.
Such websites are helpful for businesses to provide in-depth information about their products and services without laboriously engaging support staff.
If your project requires sharing knowledge with the public or in a specific community, such as gaming, tech, arts or entertainment, you're in luck.
We have listed some solid choices for WordPress knowledge base themes in this article.
We hand-picked them after extensive testing based on their features, stability, cross-platform compatibility and optimization.
You can choose any of these beautiful WordPress themes to set up a fully functional wiki website in a few minutes.
15 best Wiki WordPress themes
Here is a summary of top WordPress knowledge base themes included in this post.
Astra – Fast, attractive theme with 250+ professional templates
OceanWP – A responsive and lightweight WordPress theme
Manual – High-performing WordPress knowledge base theme
KnowAll – Easily customizable and fully responsive
WikiPress – A translation-ready wiki WordPress theme
KnowX – A free wiki WordPress theme
MyWiki Pro – Focused on the wiki website
Divi – Multipurpose theme with thousands of templates
Docy – A feature-rich knowledge base theme
Neve – Great compatibility with page builders
Let's get started with the 15 best Wiki WordPress themes in detail!
The Astra theme can create any type of website you want. Its 250+ Starter Templates give you lots of options to set up your wiki website in no time.
We created Astra to perform exceptionally well for all niches. It is lightweight, excellently coded, SEO optimized, and offers lots of customization features.
The theme gives complete control over its layouts to customize any part of your site with a drag-and-drop feature in real-time. This is ideal to those new to WordPress and non-coders, thanks to its compatibility with popular page builders.
Astra also offers a homemade plugin called BSF Docs for knowledge base sites. It's a simple yet powerful plugin and can add a live search box and display a category list wherever you need it.
Pros
Fully customizable
It is incredibly lightweight at under 50KB
Fully compatible with drag and drop page builders
Built with best SEO practices
BSF Docs helps create knowledge bases
Cons
An overwhelming number of predesigned templates to choose from
Astra prices
Astra is a free theme. The premium version starts from $49.
OceanWP is a free theme you can download from the WordPress repository. But for setting up a professional-looking wiki website, the premium version offers a unique set of features.
OceanWP keeps things simple for non-coders who can use demo designs to quickly build their website in a few minutes.
It is much easier to change fonts, typography, and layouts for the entire website in one move. You can effortlessly alter these settings globally from the customization menu.
If you want to spice things up a little more, you can customize an existing page or create one from scratch by dragging and dropping elements of your choice. OceanWP makes it a breeze through its excellent integration with popular page builders.
Pros
220+ pre built templates
Fast, responsive and SEO friendly
Royalty-free images and website icons are available
Cons
Limited features in the free version
OceanWP pricing
OceanWP starts at $54 per year.
Manual is the ideal theme for creating a wiki website. It's a combination of performance and features you can employ to build a variety of knowledge base sites.
If you want to set up an online help desk for your users, serve a community through forums, create user guides, product manuals, or online documentation for your employees, Manual can do it all.
The Ajax-based live search is an added benefit for users as it suggests relevant topics underneath the search box for their assistance.
The theme has built-in features and layouts ready for online courses. You can also take advantage of its Woocommerce compatibility for selling them.
Your wiki website can even hide specific content from the public by marking certain categories private and only accessible to specific user roles or subscribers.
Pros
Easily migrate existing knowledge base to the new site
Compatible with Elementor, Visual Composer and WPBakery
Translation and RTL ready
Cons
Lacks Gutenberg optimization
Manual pricing
Manual is available for $59 for a single site.
You can effortlessly build a multilingual knowledge base, product help site, technical documentation or online user guides in no time at all with KnowAll.
Users can easily find information while they type a query. The integrated instant search feature can save a lot of time by showing related topics in real-time.
Your website should work perfectly on all devices. Fortunately, KnowAll is a fully responsive theme that runs fluidly everywhere.
KnowAll theme comes free, bundled with a home-developed wiki plugin called HeroicKB. This premium plugin contains tons of features a wiki or a knowledge base site needs.
You can also learn about the performance of your articles through a built-in analytics tool that is a helpful feature to know which content on your site gets more traction.
Pros
Easily customizable and fully responsive
Interactive help assistant available
Extensive visual category management
Cons
The theme requires HeroicKB plugin
KnowAll pricing
The theme is included with every Heroic KB Pro version and starts at $149 per year.
It's challenging to manage the knowledge base through Word documents and Excel sheets. Keeping track of lots of files and folders gets complicated.
WikiPress theme is perfect for your business to build your knowledge base online.
It is an elegantly designed wiki WordPress theme that looks beautiful on any device.
This theme automatically arranges the content as you add more and expands the navigation menu on the front end to make it easily accessible.
WikiPress allows users to add, edit and delete articles from the front-end without getting into the admin panel.
It's a valuable security feature if the site admins don't want authors to wander aimlessly inside the dashboard.
The theme looks like a wiki with a modern twist, ideal for setting the scene without looking too much like Wikipedia.
Pros
Fully responsive and SEO friendly
Translation ready
Extensive knowledge base for theme customization
Cons
WikiPress pricing
WikiPress is available for $99 per year for a single site.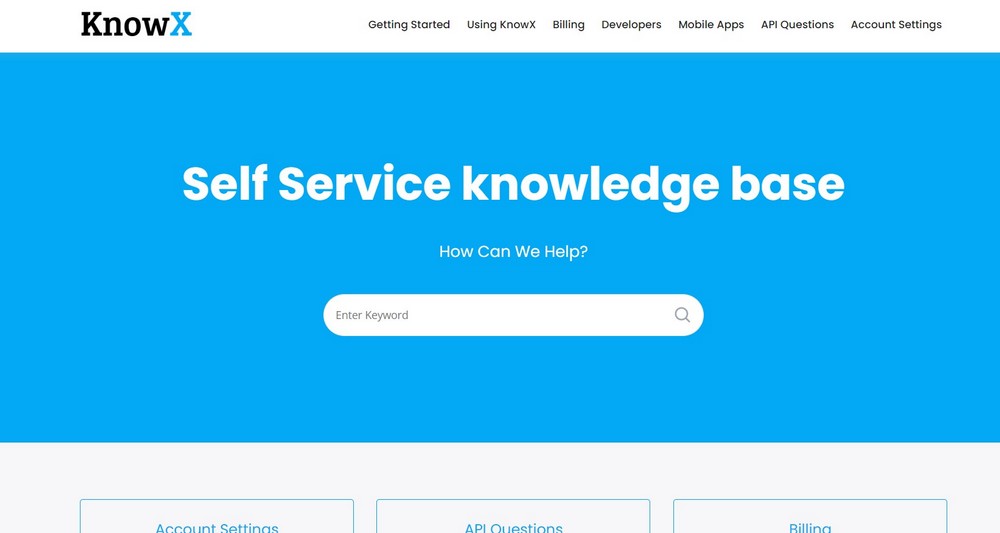 With KnowX, you can set up your wiki in less time than it takes to finish a coffee. Its built-in widgets can highlight your content and add interactive elements anywhere.
KnowX is a free WordPress theme. It is responsive, SEO optimized and works smoothly with Elementor and Gutenberg. You can install a demo and begin working on your knowledge base site in minutes.
Its intuitive layout makes navigating and accessing relevant information easier through mega buttons, a prominent search box, and a sticky category list.
KnowX has a minimal design language that is easy on the eyes. Its simplicity has the added benefit of putting extra focus on the content. The collapsing categories feature is an advantage, which keeps the overall look clean.
You can customize fonts and colors per your brand needs, and running forums is not a problem, thanks to its compatibility with bbPress. This feature can help build an engaging community for your site.
Pros
Includes collapsing categories feature
Compatible with Yoast and WordPress Popular Posts
Easy customization and multiple widgets
Cons
Page builder support missing
KnowX pricing
KnowX is a free theme.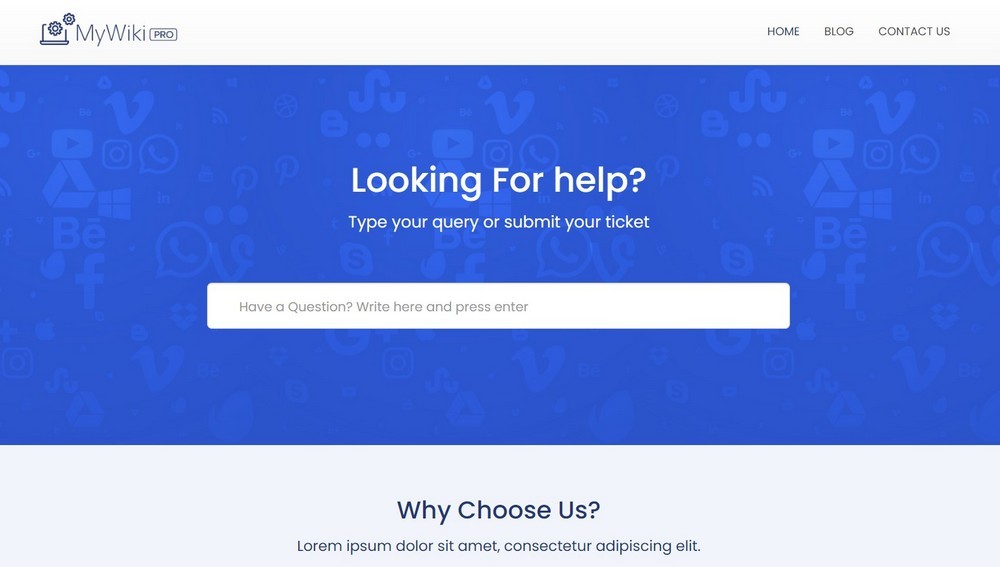 MyWiki Pro is a multipurpose design theme ideal for making wiki sites where businesses want to display less clutter and more content. It's a knowledge base WordPress theme at its core.
This theme will lessen the burden on your support team, and with the help of articles, FAQs, and several interactive widgets, you can assist users better.
It's easier on MyWiki Pro to customize fonts, colors, and layouts, thanks to its compatibility with Elementor, which provides a drag and drop feature.
It offers six pre-built templates to cater to the needs of different businesses. However, you can customize any of these to suit your branding.
The theme includes 100 pre-designed widgets you can place anywhere on a page to meet your knowledge base needs.
Pros
Easy drag and drop through Elementor compatibility
Header builder included
Pre-built demos included
Cons
A limited number of templates
MyWiki Pro pricing
MyWiki Pro is available for $49.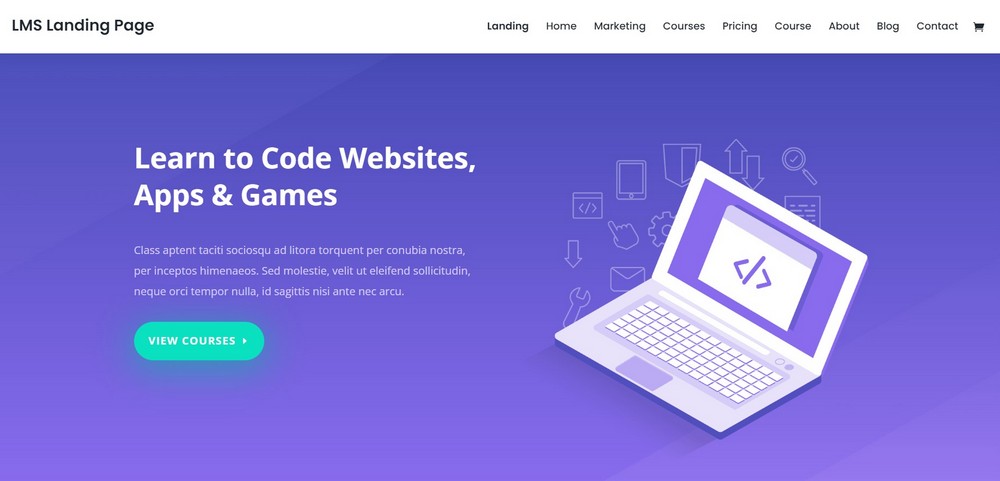 A knowledge base website should be educational and properly organized. A well-developed WordPress theme can help create your wiki website without compromising functionality.
Divi is a multipurpose WordPress theme that offers versatility and endless possibilities for your knowledge base or wiki website.
You can choose from thousands of pre-built templates Divi offers for painlessly setting up your website in no time.
We like Divi for offering us a robust page builder that even non-coders can use to add life to their thoughts.
Whether you want a traditional wiki look on your website or you wish to see a blogging style, you can visually change any aspect of your site with the Divi page builder.
Pros
Powerful Divi page builder
Easily customizable
Huge template database
Cons
Dedicated wiki templates not available
Divi pricing
Divi is available for $89 per year.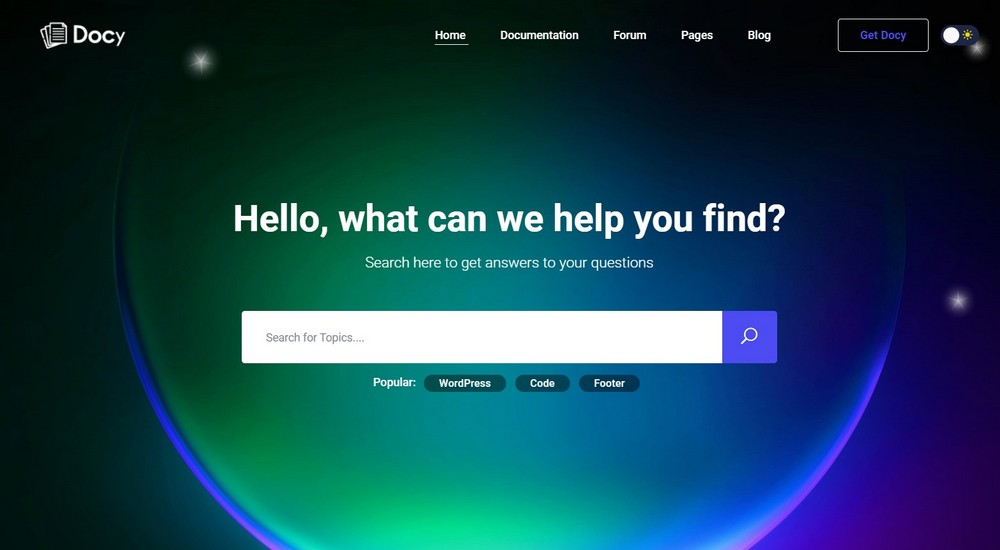 If you are looking for a WordPress theme to assist users in understanding your product, how it works, and how they should troubleshoot it, you can bet on Docy.
Docy is a perfect theme to create online documentation for multiple products and help your customer support system, all on one website.
Do you believe forums can help build a strong community? Docy can also help create as many as you need.
The theme gives you nine pre-designed templates for your site's wiki homepage. If this is not what you want, don't worry, Docy is compatible with the Elementor page builder.
It is also Gutenberg optimized, so customization is at your fingertips.
Some users may struggle to read text on white backgrounds so Docy supports dark mode for a great viewing experience.
Docy is a highly responsive and SEO-optimized theme that automatically takes care of the most complex things you need to rank on Google.
You can build a multilingual knowledge base website for your customers in different regions, thanks to onboard features like WPML, multilingual, and translation ready.
Pros
Feature-rich theme
Bootstrap 4 responsive framework
Sticky sidebars available
Cons
Pre-built demos have limited options
Docy pricing
Docy costs $69 for a single site.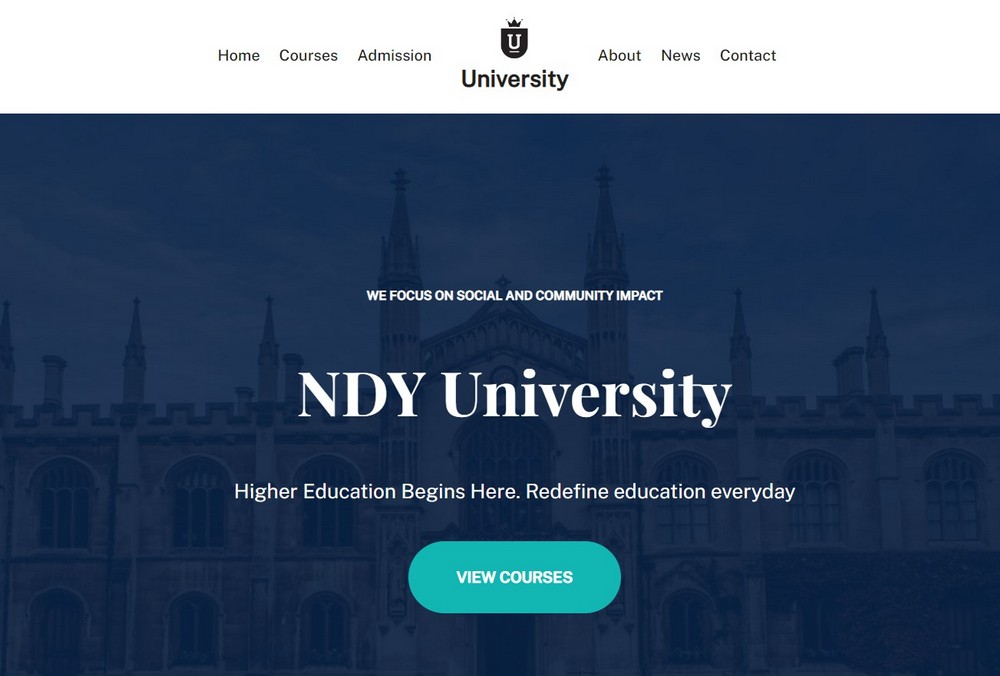 Neve is a multipurpose theme for businesses that need a one-stop solution. It provides a plethora of starter templates so you can pick a design that matches your brand and needs.
Its integration with popular page builders gives peace of mind as dragging and dropping elements and changing layouts is a quick process.
You can design your wiki homepage as simple and complex as you want, regardless of your skill level.
What if you want to show social icons on desktops but replace them with something else on mobile devices?
You can engage with your wiki audience differently on desktops and mobile. Neve provides tools for customizing headers and footers to hold selective elements on different devices.
Neve is also exceptionally lightweight and loads under a second, a valuable performance metric for Google ranking.
Pros
Fast, lightweight and fully customizable
Compatible with popular page builders
Readymade templates included
Cons
Requires customization for a wiki-specific site
Neve pricing
The Neve theme starts from $69 per year.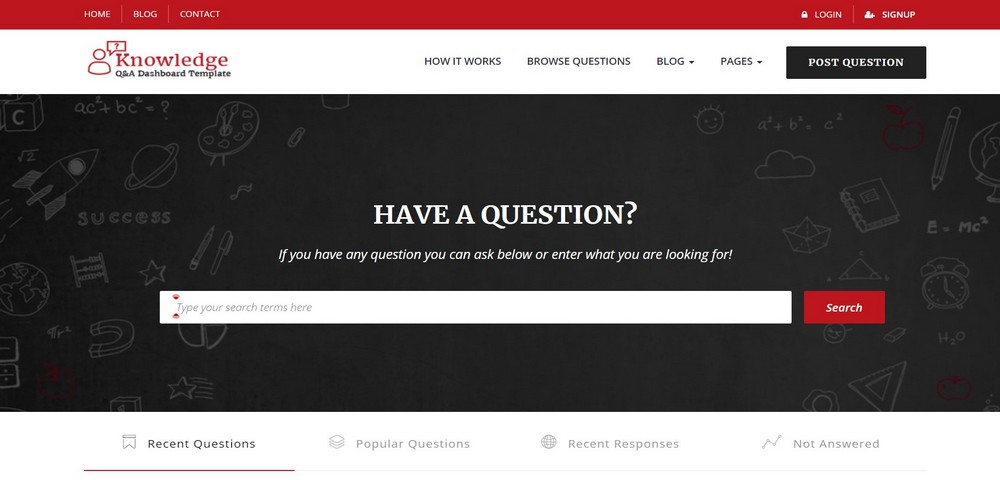 InfoCenter is designed with the approach to meet the needs of a help desk, knowledge base and forums.
The theme includes all essential elements to support an engaging wiki website, such as questions and answers, FAQs, Ajax voting and widgetized areas.
With the InfoCenter knowledge base theme, you can provide users an interactive platform to get the information quickly.
You can also make things more engaging by asking users to create a login account. This can help you learn about your most frequent customers.
To help users find more answers to their queries, InfoCenter offers this feature to activate the related questions section underneath a questions/answer post.
InfoCenter comes with a set of pre-built home and inner pages to immediately help you build a helpdesk site without much effort.
Pros
Fully responsive and lightweight
SEO optimized
Translation ready
Cons
Limited pre-designed pages
InfoCenter pricing
The annual subscription starts at $39.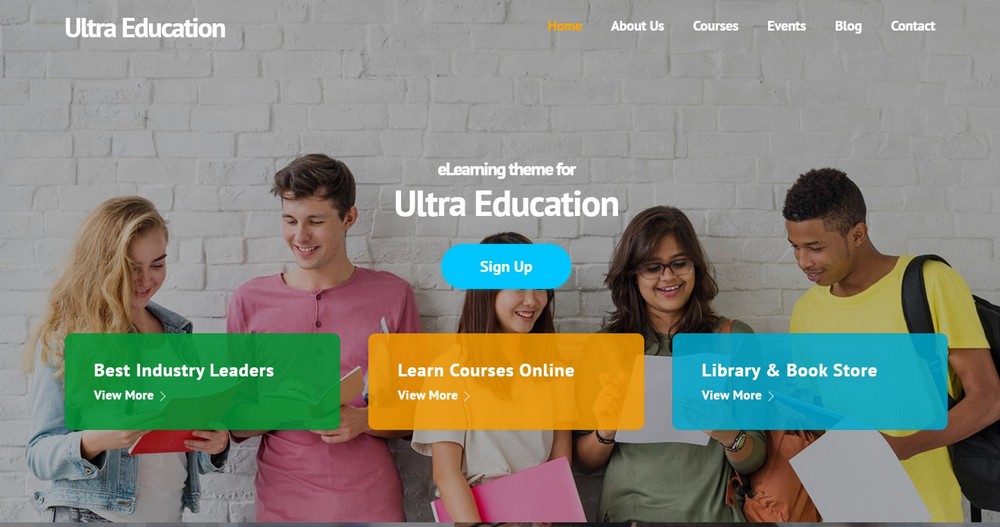 Ultra offers a straightforward approach to setting up your site by importing pre-designed templates. You can create a knowledge base website in just a few minutes.
You can keep a unique look sitewide by changing fonts, colors and layouts globally. However, with built-in smart layout settings, you can also give each page a different style.
Ultra is fast, responsive and SEO friendly, a must-have feature for all WordPress themes.
Ultra also gives you access to premium add-ons that can enhance user engagement. For example, with counters and a progress bar, you can highlight how well you are doing with customer support.
This could become a handy feature for building trust among users for your knowledge base website.
Ultra is highly responsive and fast to load, so you can easily think of providing a great user experience on all device types.
Pros
Drag and drop builder included
Parallax scrolling and responsive design
Premium addons to enhance engagement
Cons
A limited number of pre-made demos
Ultra pricing
Ultra starts at $59 per year.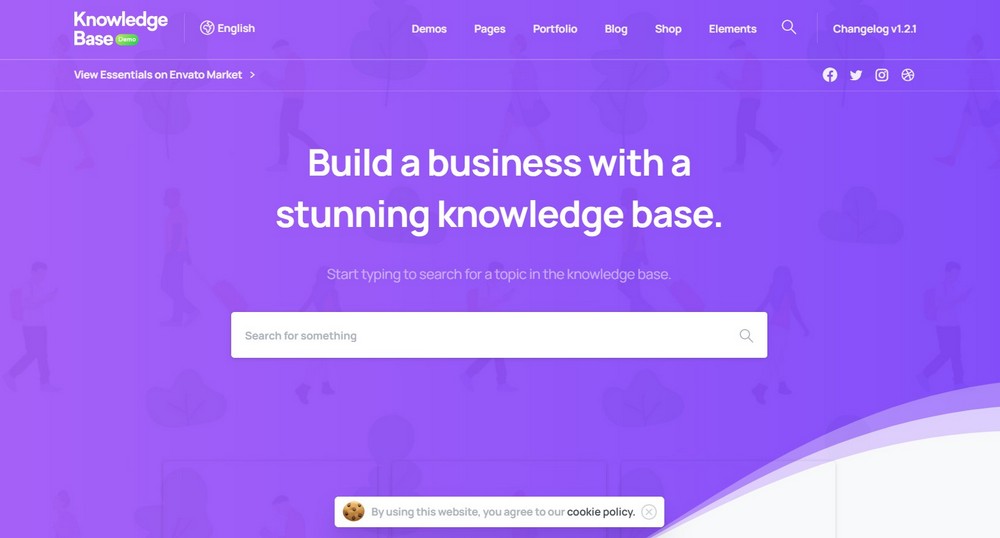 Essentials is a revolutionary multipurpose WordPress theme that can create any website you wish to build.
The theme can be an excellent choice for your wiki or knowledge base site as it gives you complete control to customize anything on the site.
Fortunately, Essentials is compatible with Elementor and WPBakery page builders, so dragging and dropping anything on your page is a breeze.
If you want a wiki site heavy on graphics, Essentials offers pre-built demos, but it can also allow you to choose from a set of minimal designs.
It doesn't end there. If you want to add beautiful-looking elements and icons to your site, this theme offers you an advanced tool called Particles to animate those elements on mouseover.
You can beautifully highlight a specific text on a page. It could be a helping note or a crux of the solution, so users who just want to get the hang of a topic can pay attention immediately.
Pros
Premium plugins included
Elementor and WPBakery compatible
Animation tool included
Cons
Gutenberg optimization missing
Essentials pricing
Essential is available for $59.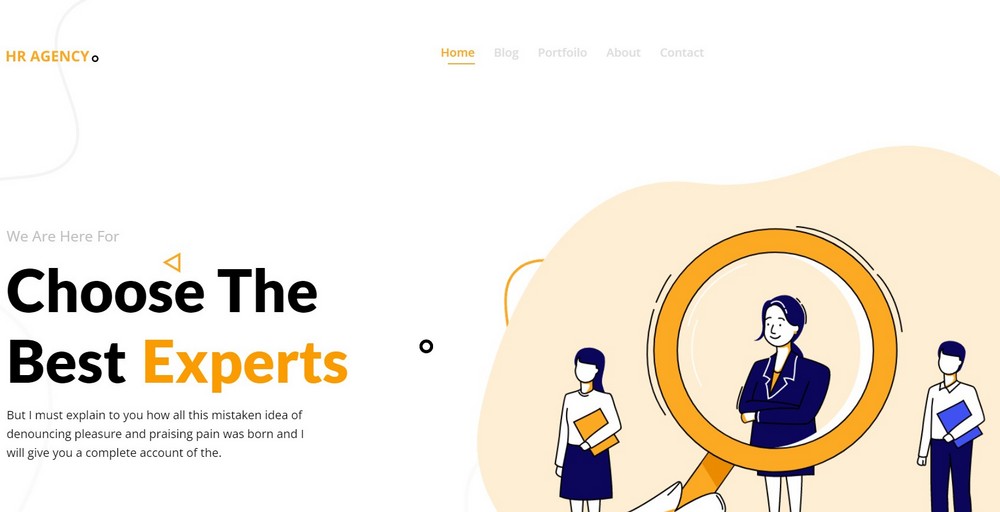 Phlox can give you artistic layouts, modern fonts, and a more graphical interface to build a trendy knowledge base.
You can comfortably move, eliminate an element or build a webpage from scratch without touching a line of code, thanks to Phlox's integration with popular page builders such as Elementor, WPBakery and SiteOrigin.
What if you need to move the search box or any other element a centimeter right or left? Would you call someone for help? Fret not!
Phlox comes with the Element Inspector tool to give you pixel-level design control. You can move anything, anywhere, on your site.
Phlox Pro provides over 190 pre-designed templates and also includes 160+ premium elements for Elementor, ready to give your site a unique look.
The theme is responsive and mobile-friendly, which Google loves the most among other ranking factors.
Pros
Compatible with popular page builders
Premium plugins are available for free
Pre-designed headers, footers and layouts included
Cons
Phlox has a learning curve
Phlox Pro pricing
Phlox Pro costs $39 for a single site.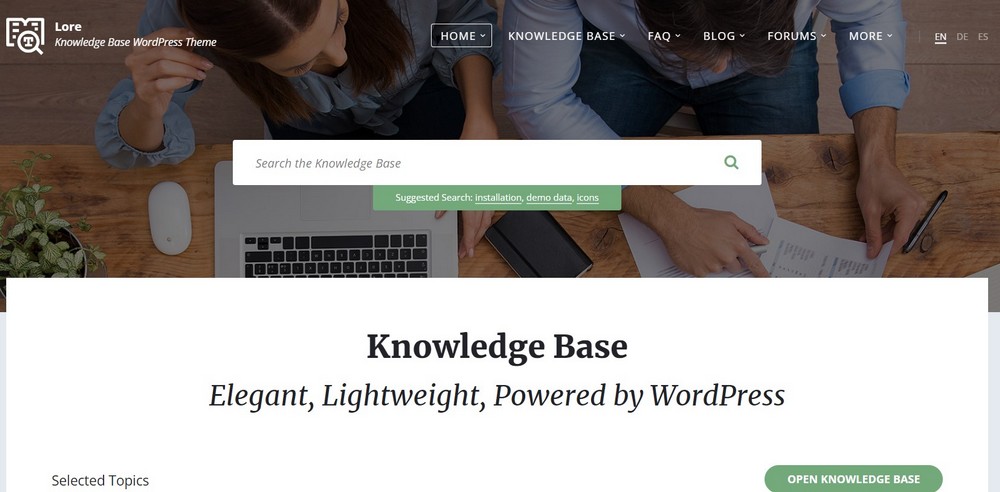 A best wiki WordPress themes list isn't complete without including Lore. The theme is made for online documentation, support forums and tutorial websites.
Its clutter-free design is straight to the point and ideal for focusing on help topics. The mega search box on top allows preselecting relevant categories to show users more accurate results.
You can also feature the most sought-after tutorials on the home page and denote them with unique icons to help users land on the relevant topics.
Lore can also display your latest articles, how-tos, or tutorials on the homepage. You can change the sequence of elements and widgets the way you desire.
It's simple design language is pleasant on the eyes, but the customization is effortless as Elementor, WPBakery, and Gutenberg integration is at the core.
The lore theme is ready for multi language support. You can bank on it to reach a large user base if your product or service covers different regions.
Pros
Responsive and SEO optimized
Disable post types for bloat-free admin
Multi language support
Cons
Lore pricing
Lore is available for $59.
Final thoughts
Would you prefer to put a chat system on your site or have users wait on the phone in a long queue before talking to a support person? Or would you like to build a knowledge base, so they find solutions to their own problems?
Users often explore forums and knowledge base websites with ease. It saves a lot of time and avoids frustration.
A good wiki site is a great way to keep your users happy. It saves resources and gives you a chance to improve performance.
You can trust our list of the best wiki WordPress themes above and select the one that suits your needs.
If you have found this article helpful, we would love to hear your opinion in the comments!
This content was originally published here.