Finding the best WordPress resume theme that suits your needs isn't easy. Luckily we've done the hard work for you.
Whether you're a core developer in the IT field or a salesperson in the sales department, a teacher, or school leaver searching for a job, a resume is vital.
Why not take that to the next level and create a dedicated resume website? That way, potential employers can check you out whenever they like to see whether you'd be a good fit or not.
You can include a portfolio of your work, provide examples of your creations and even enable a downloadable copy of your resume. All from your very own website.
Considering how easy WordPress is to use, it's the logical choice for building a website. All you need now is a theme to make it look the part!
Advantages of a resume website
Some years ago, resumes weren't accessible online. You had to print off a resume and either send it in response to a job ad or send a bunch of them to potential employers. Efficient sure, but limited in who can see it and when.
Enter the resume website.
A resume website is available 24/7/365. Anyone, from anywhere, can see it and check out your skills and potential.
You can also appear in searches for job roles and have your data collected by recruiters and Google Jobs.
What makes a good WordPress resume theme?
To build a resume website, you'll need a WordPress resume theme. But what makes a good WordPress theme?
Here are a few qualities to look for:
Ease of use
The first thing to bear in mind is choosing an easy theme to use. Not everyone is a web developer or has the time to start building a website from scratch.
Your ideal theme should be easy to use, simple to understand and be compatible with drag and drop page builders.
That way, you can customize the theme quickly and easily, without having to learn how websites work or how to design them.
Contact form
The entire goal of a resume website is to attract attention from a potential employer and enable them to contact you. That's where a contact form comes in.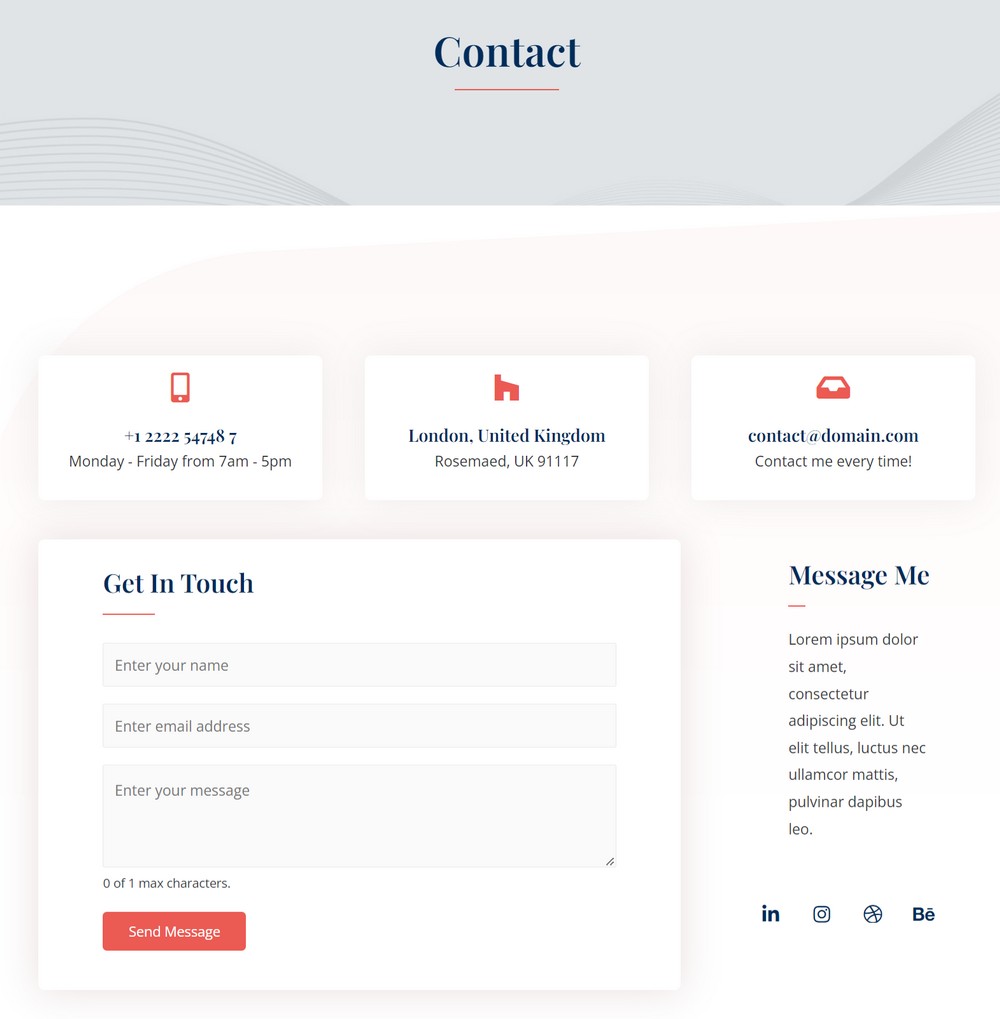 We would suggest you add a simple contact form on the homepage and have a separate contact page.
We would also recommend including your email address and your social links in your header and footer too.
Skills section
A resume website is all about showcasing your skills to impress potential employers.
Resume themes allow you to present skills in various forms such as tabular, percentages and other graphical means.
We would suggest you get creative while displaying your skills and areas of expertise. This makes your website more engaging and creates that positive impression you're looking for.
As long as the information is clear to read and understand, don't be afraid to get creative!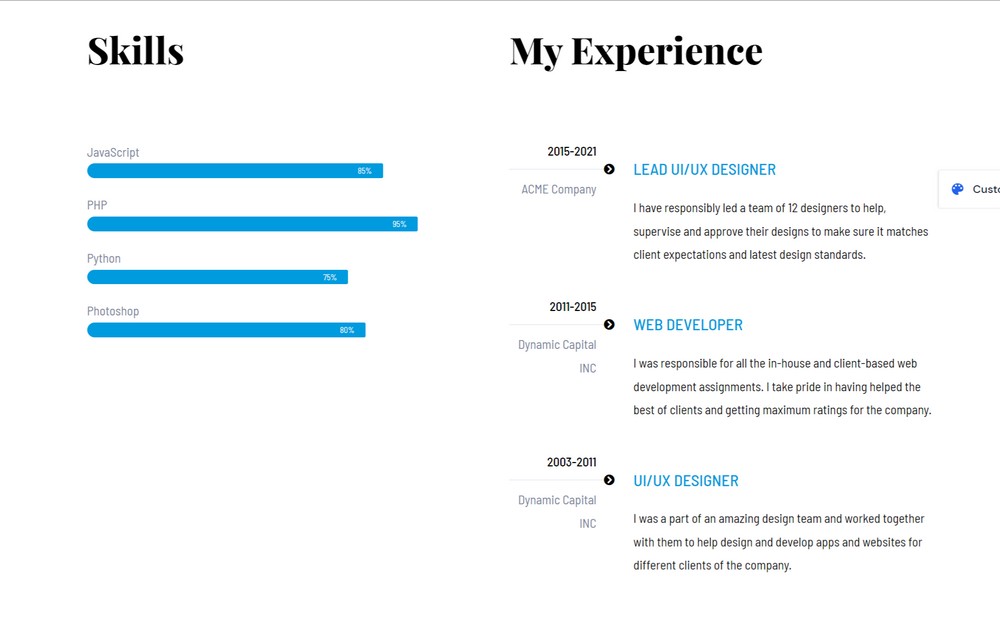 Portfolio section
A portfolio section on a resume website allows you to showcase your work for everyone to see. It's your chance to show off your accomplishments and show the world what you have achieved so far.
The type of portfolio you use depends on what you do for a living. Visual creatives can use images or animations, videographers can use video, DJs or musicians can use audio and writers can showcase samples.
Non-creatives can also create portfolios, you just have to be creative about how you go about it!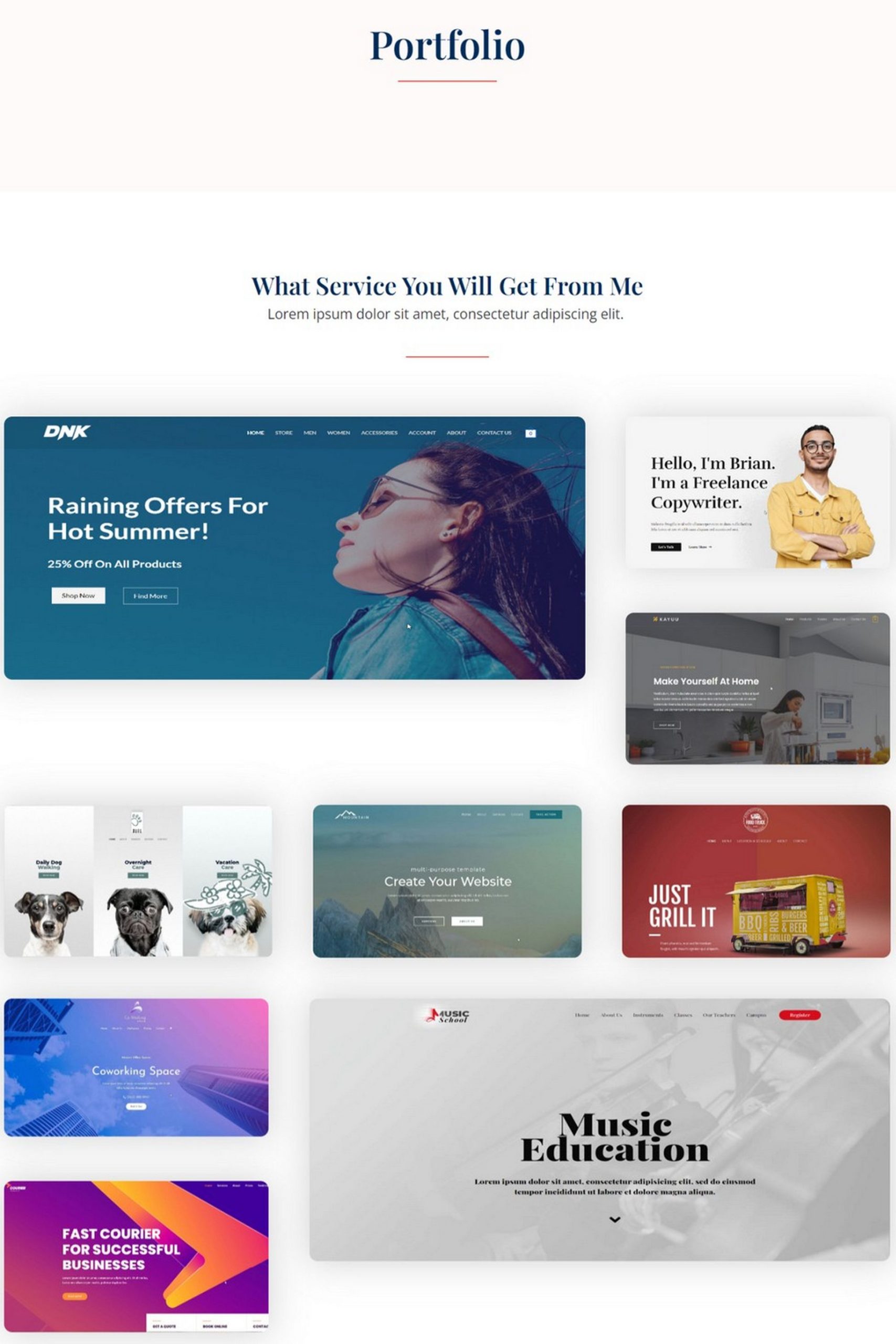 Design and customization
Customization is an essential factor in any website theme. The colors, font and text all have a role in user behaviors on the site. If your theme offers you lots of options and features, you can influence exactly the behavior you want.
You can add or customize features like social media integration, a portfolio, a gallery, and a contact form.
Performance
No one likes being on a site that takes ages to load, which makes performance a critical aspect of any website.
The faster your website loads, the more likely someone is to use it and explore it.
Best WordPress resume themes – 10 great options
We have the list of the 10 best WordPress resume themes (both free and premium) worth exploring. These themes will deliver the quality of the website you're looking for.
Here's the tablet for a quick view of all the themes: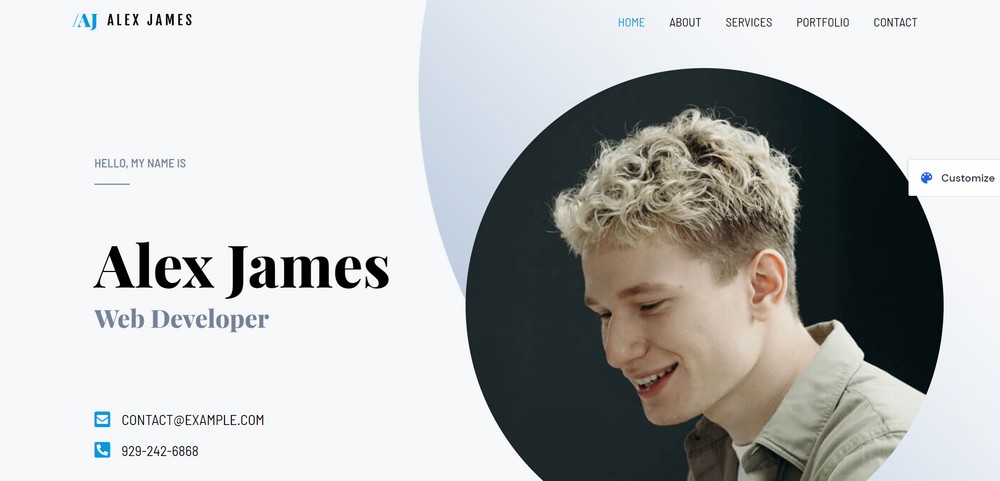 The very first recommendation for a WordPress resume theme is our own Astra theme. It is one of the best multipurpose themes that fit the needs of any niche.
It offers two different resume templates to help you build your resume website quickly and easily.
The theme is SEO optimized with fast loading pages creating a great first impression.
Astra comes with tons of options. You can personalize the site as per your needs and use different colors, typography, landing pages, portfolios, and layouts.
The theme offers an importer plugin – Starter Templates allowing you to select from hundreds of templates. That includes 2 professionally designed resume templates for you to choose from.
Astra resume templates
Personal Portfolio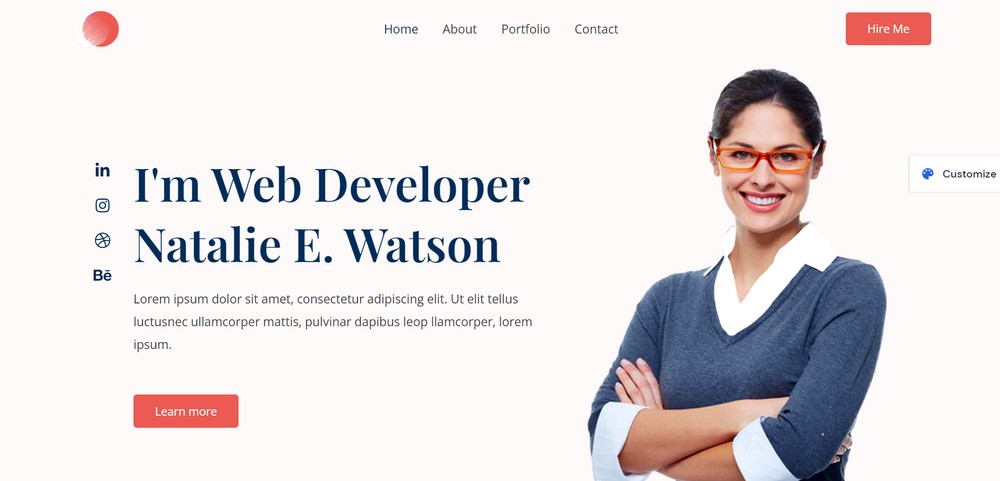 The Personal Portfolio template offers a minimalist background with deep red colors for the button and logo, adding visually appealing beauty to your site. It also provides a pre-built about and portfolio page.
The template offers a clean and straightforward layout. It is fully mobile responsive so that visitors can view your site in the best way possible. It is compatible with most page builders and allows you to customize the site with easy drag and drop.
Portfolio & CV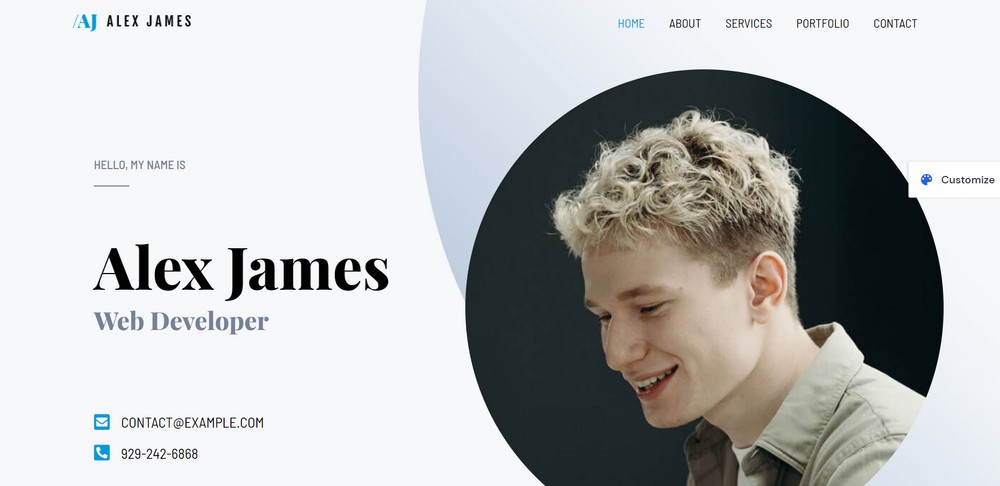 The portfolio and CV template have a simple, clean, and beautiful layout, emphasizing what you have to present. It is a responsive template offering easy drag and drop customization functionality.
The template offers about, services, portfolio, and contact page and has all the features you need to communicate to potential employers.
Pros of Astra:
Dedicated resume themes
Has excellent free and premium WordPress templates
Responsive, lightweight, and fast theme
SEO friendly theme and fast loading
Compatible with most page builders
Cons of Astra:
Selecting from hundreds of templates can be quite confusing
Astra Pricing
Astra has a free and a premium version starting from $49 per year.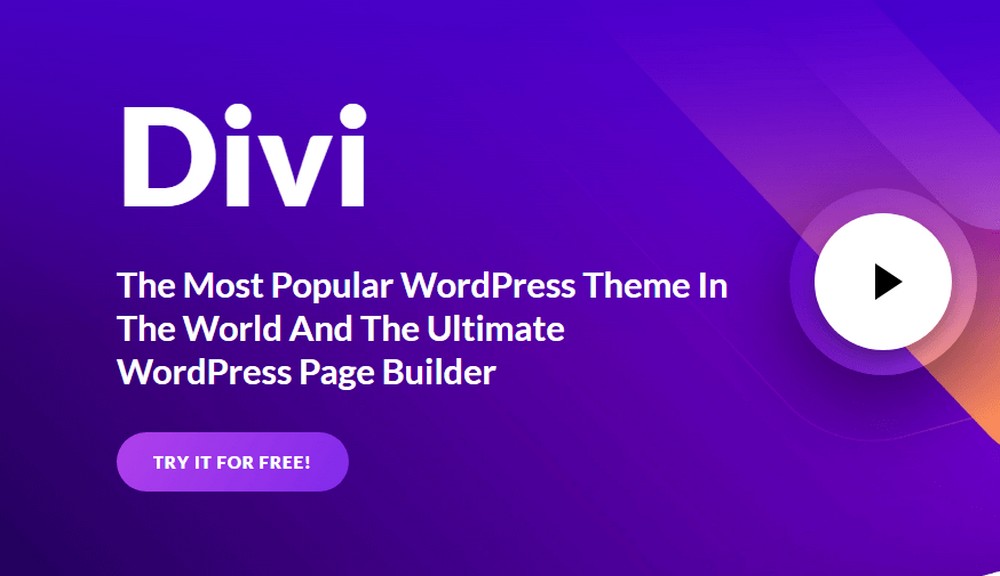 Divi is another strong WordPress resume theme with several portfolios and resumes templates. The theme is built with an excellent eye for color, layout, and whitespace. It is compatible with the most popular page builders and offers its page builder.
Theme pages load quickly and include all the elements you're likely to need. The responsiveness of the theme ensures it's universally accessible too. It's a very accomplished theme with a lot to recommend it.
Pros of Divi:
Collection of demos to select from
Well designed layout with great details
Fully responsive and loads quickly
Compatible with most WordPress plugins
Offers Divi page builder to build website with ease
Cons of Divi:
Has a steeper learning curve than some other themes
Divi Pricing
Divi has a premium version starting from $89 per year or $249 for lifetime access.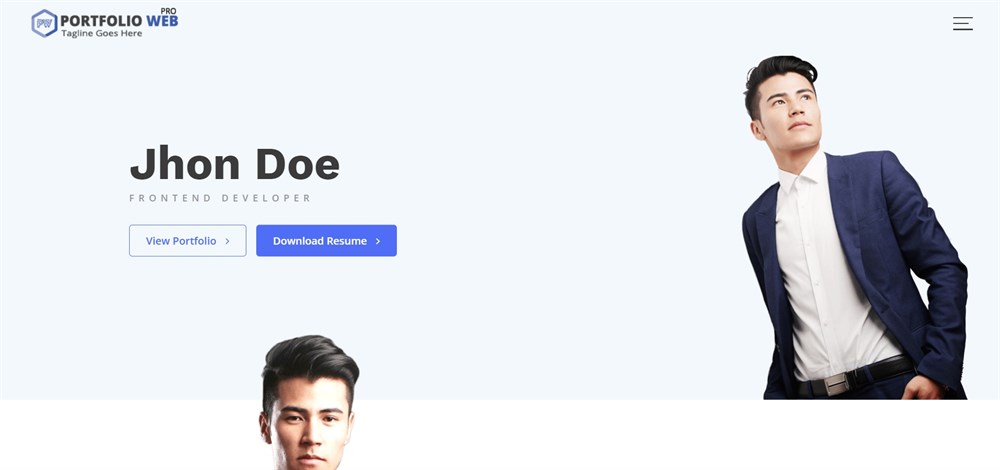 Portfolio Web Pro is a modern WordPress resume theme with some nice touches. The theme works perfectly for resume, corporate, and portfolio websites. It is a lightweight, engaging theme that makes exceptional use of whitespace.
The theme offers a demo with a compelling main image and a button to direct you to the resume. The pages scroll smoothly to present your story and provide a beautiful skill section, portfolio section, services, and any other page you care to include.
Pros of Portfolio Web Pro:
Attractive design with great use of whitespace
Works for any resume website
Responsive theme with fast loading pages
Compelling portfolio section
Compatible with most page builders
Cons of Portfolio Web Pro:
Portfolio Web Pro Pricing
It is a premium theme costing $69 per year.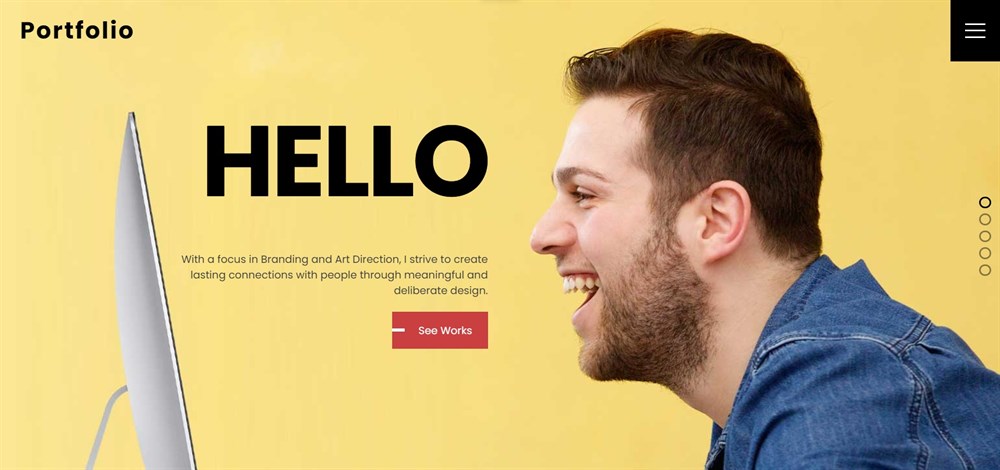 Ultra is another powerful modern WordPress theme covering every niche. The theme offers beautiful resume and portfolio templates and big, colorful, energetic designs that work very well.
It is a simple theme offering some complete screen elements with images, graphics, and a portfolio grid with a contact form at the bottom of the page. Ultra makes excellent use of color and bold fonts to make your content appear appealing.
Pros of Ultra:
Responsive theme with multiple portfolios and resume templates
Fast loading pages
Options to customize and add effects
Offers vibrant and colorful design
Compatible with most WordPress plugins
Cons of Ultra:
Might require plugins and addons to appear the same as the demo
Ultra Pricing
Ultra is available for $59 per year.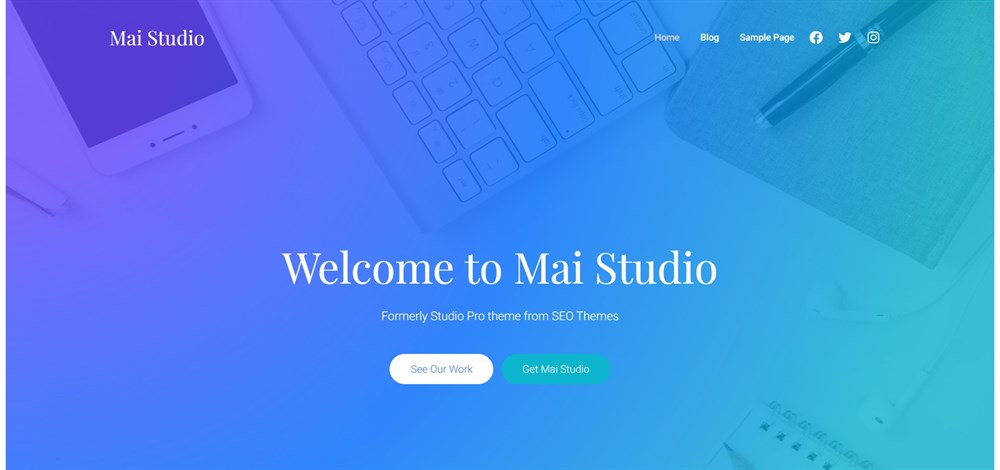 Mai Studio WordPress theme makes use of Genesis Framework to deliver great-looking themes. This theme is no exception. It can be an ideal solution for creatives in the market looking forward to presenting themself to potential employers.
The theme offers a colorful design that's well balanced and includes plenty of whitespace. It has the necessary elements and sections you're likely to need including portfolio options to showcase your work and a skill section to showcase your value.
Pros of Mai Studio:
Fits the needs of any resume website
Offers fast loading pages
Flexible customization
Responsive and translation-ready theme
Beautiful portfolio and skill section
Cons of Mai Studio:
Doesn't offer the immediate impact some might look for in a resume website
Mai Studio Pricing
Mai Studio is available for $99 per year.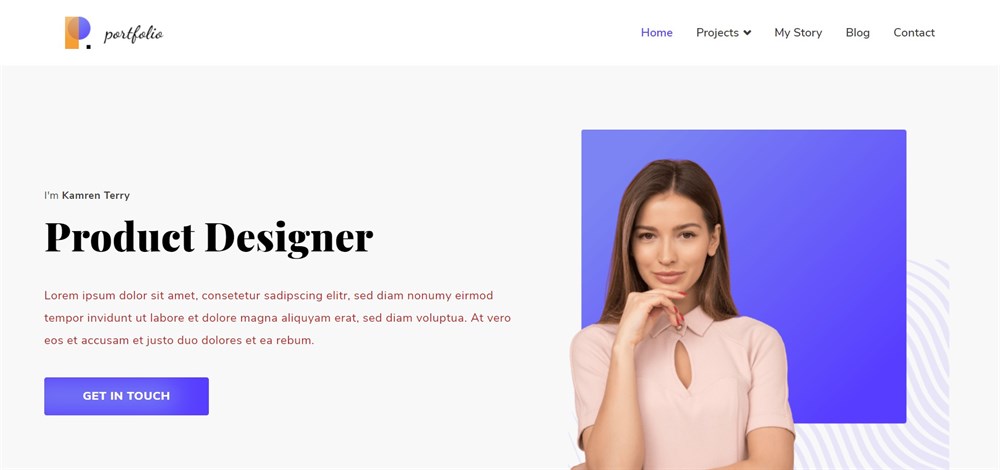 Zakra is a multipurpose WordPress theme that can fit the needs of a resume website. The theme offers restrained design with pops of colors and personality throughout. It's an excellent option for creatives, freelancers and individuals to appeal to the broadest audience possible.
The resume template uses a corporate-style header with vast whitespace, adding beauty to the presented content. The combination of energy and restraint adds visuality to the website and showcases your site beautifully.
Pros of Zakra:
Colorful design with both restraint and energy
Easy to use and well coded
Quick load pages
Fully responsive
Compatible with most page builders
Cons of Zakra:
Customization can be complex compared to other themes
Zakra Pricing
Zakra has a free and premium version starting at $69 per year.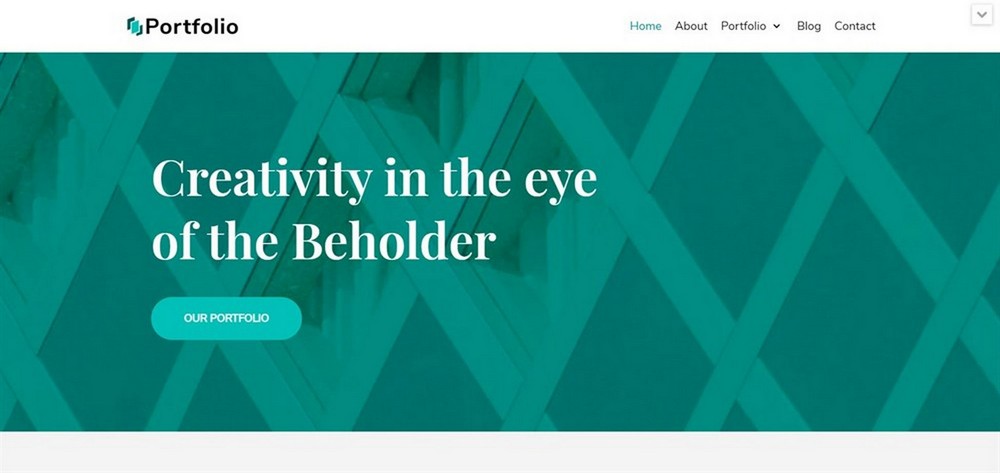 Neve is a beautiful WordPress theme with multiple resume demos for different kinds of websites. The theme is an ideal solution for anyone wanting to create a responsive resume website.
The theme's demo features a lot of whitespace and content sections to explain who you are and what you do, with a clean portfolio section to present your work down the page. It offers the option to change the order of the content that appears, add or remove page sections, and change fonts and colors.
Pros of Neve:
Modern flat design
Compatible with most page builders
Works well with most WordPress plugins
Wide range of resume templates to select from
Responsive and fast loading pages
Cons of Neve:
The design of the template might not suit the needs of all audiences
Neve Pricing
Neve offers a free and a premium version starting from $69 per year.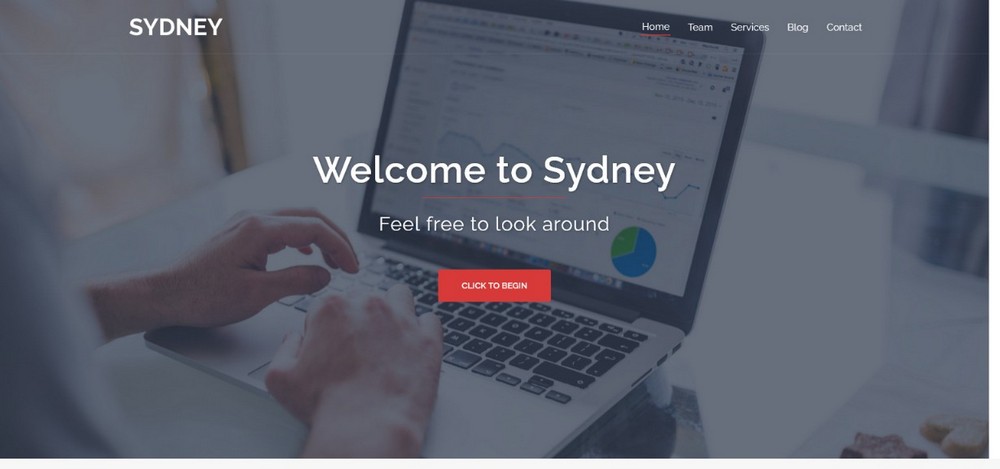 Sydney offers a selection of demo websites with the Resume demo being the best. It has a light, easy going design with soft colors, lots of whitespace, simple and bold fonts, and a representation of personality throughout.
The theme works perfectly for freelancers, creatives, and individuals who enjoy simplicity. It's a very flexible theme that could be turned into any type of portfolio or resume website you like.
Pros of Sydney:
Simple, clean design with a modern twist
Beautiful skill and portfolio section
Great flow down the page with lots of whitespace
Compatible with most page builders
Offers minimalistic design
Cons of Sydney:
The Resume demo isn't available in the free version
Sydney Pricing
Sydney has a free and a premium version costing $69 per year.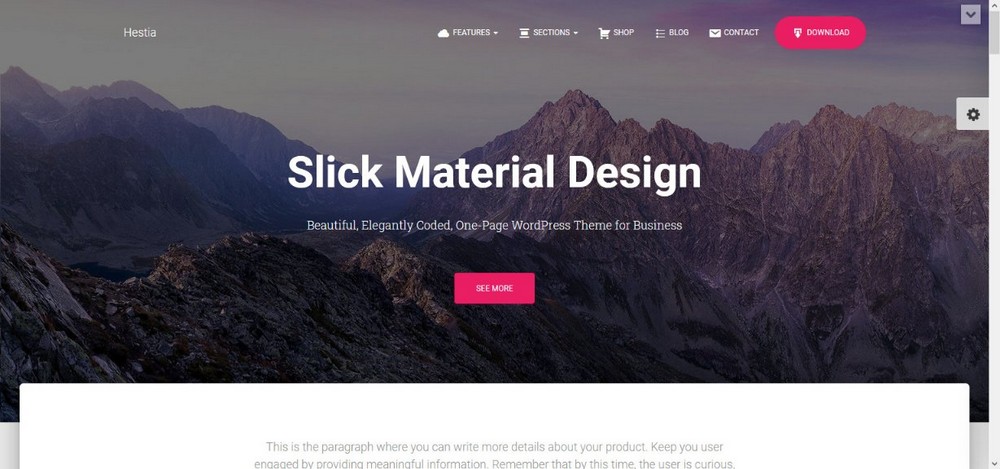 Hestia Pro is a theme built by the same developers behind Neve. While the template might look similar, the feel is very different. The theme makes use of modern flat design with exciting use of color. It is a flexible theme that could work for anyone wanting to create a resume website.
Hestia Pro is a fully customizable responsive theme with great typography, stylish page elements, and an atmosphere of calm competence. You can configure it however you like and is almost as flexible as Astra.
Pros of Hestia Pro:
Simple, clean, modern design
Offers beautiful portfolios
Great use of colors and fonts
Highly responsive
Stylish image and skills sections
Cons of Hestia Pro:
Requires more work than a dedicated WordPress resume theme
Hestia Pro Pricing
Hestia Pro is a premium theme costing $69 per year.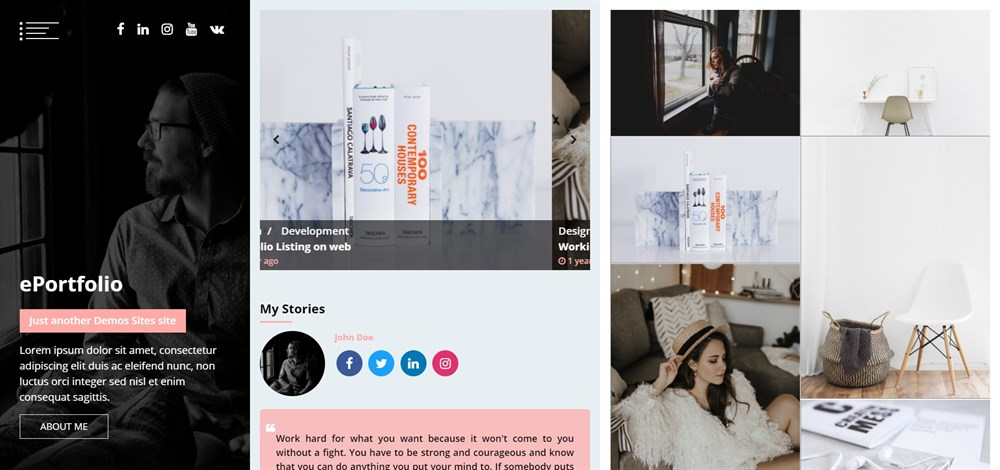 ePortfolio is a very different theme that makes it stand out from other WordPress themes. It offers an innovative full page three column design with each column scroll being independent and has an innovative design that works exceptionally well.
ePortfolio has a lot of potential in terms of design and layout. It offers easy customization to change the content and structure and provides lots of options for customization and to express yourself your way.
Pros of ePortfolio:
Offers three column layout with individual scrolling sections
A free theme with premium option
Colorful arrangement and simple design
Easy customization
Fast loading pages
Cons of ePortfolio:
Requires more effort from you to build the site
ePortfolio Pricing
ePortfolio has a free and a premium version starting from $49 per year.
Wrapping Up
Now that we've explored 10 of the best WordPress resume themes on the market, it's time for you to decide which one you want to use for your WordPress website.
Each looks and feels slightly different and enables you to customize everything you see on the page.
If there's one thing you're not short of now, it's choice! You can also look at our collection of best portfolio WordPress themes that will help you create a good resume website.
What is your favorite WordPress resume theme? What do you look for when choosing a theme? Let us know in the comment section below.
This content was originally published here.